Former NP Councilmen Plead Not Guilty in Corruption Case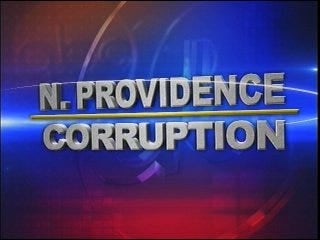 3 former North Providence town councilmen have all pleaded not guilty to charges that they accepted a bribe to get a supermarket built. ABC6 Anchor Andrew Gobeil has more…
Department of Justice Press Release on Former Councilmen Pleas
NOT GUILTY PLEAS BY FORMER TOWN COUNCILMEN INDICTED FOR EXTORTION AND BRIBERY
PROVIDENCE, R.I. – Three former North Providence, R.I., town councilmen pleaded not guilty Monday in U.S. District Court to indictments charging them with bribery and extortion, it was announced by U.S. Attorney Peter F. Neronha. Joseph S. Burchfield, Raymond L. Douglas III, and John A. Zambarano were indicted by a federal grand jury on May 27, 2010.
It is alleged the councilmen, while serving on the town council in February 2009, accepted a $25,000 bribe in return for favorable votes to permit a zoning change for a retail development project. The defendants entered not guilty pleas before U.S. District Court Magistrate Judge David L. Martin.
Burchfield, 42; Douglas, 42; and Zambarano, 47; all residents of North Providence, were arrested May 6 by FBI agents. Magistrate Judge Martin released the defendants on $50,000 unsecured bond following today's arraignments, the same conditions set when the defendants made initial appearances in U.S. District Court on May 6.
According to affidavits on file with the U.S. District Court, the defendants voted in favor of amending the Town's Comprehensive Plan to re-zone a six-acre parcel of land from Commercial Professional and Residential General to Commercial General use in exchange for a $25,000 cash payment from the developer. The developer sought a zoning change to allow for the construction of a supermarket on Plympton Street near Mineral Spring Avenue.
The matter remains under investigation by the FBI, which conducted the initial investigation with the assistance of Rhode Island State Police, Providence Police, DEA, and the Internal Revenue Service Criminal Investigation Division.
The cases, which have been assigned to U.S. District Court Chief Judge Mary M. Lisi for trial, are being prosecuted by Assistant U.S. Attorneys John P. McAdams and Terrence P. Donnelly.
An indictment is merely an allegation and a defendant is presumed innocent unless and until proven guilty.