Former Pat Lonie Paxton Won't Play For Denver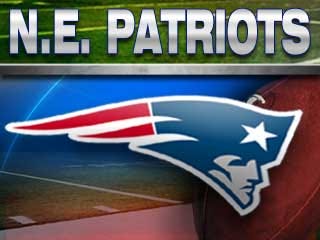 Broncos sign long snapper with Paxton out
By ARNIE STAPLETON
AP Pro Football Writer
ENGLEWOOD, Colo. (AP) – The Denver Broncos signed long-time long
snapper David Binn on Friday after Lonie Paxton was ruled out of
their divisional playoff game against New England so he could
continue dealing with a family issue.
Binn spent 17 seasons with the division rival San Diego
Chargers, appearing in 256 regular season games, a dozen playoff
games and one Pro Bowl.
The Chargers cut ties with Binn, their last link to their 1994
Super Bowl team, in August because of questions about his
durability and Mike Windt's outstanding camp.
Binn injured a hamstring in the 2010 season opener at Kansas
City and missed the rest of the year, ending his team-record streak
of 179 consecutive games played. Still, his release last summer was
a shock to kicker Nate Kaeding and punter Mike Scifres.


(Copyright 2012 by The Associated Press. All Rights Reserved.)