Former Patriots Linebacker Constict Passes Away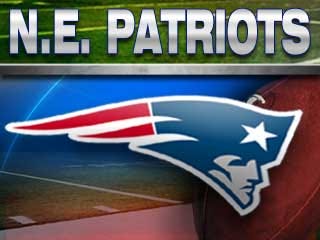 PATRIOTS CONFIRM DEATH OF LINEBACKER
RAY COSTICT
Mississippi State's all-time leading
tackler passes at the age of 56

FOXBOROUGH, Mass. – The New England Patriots are deeply saddened to learn about
the loss of inside linebacker Ray Charles Costict. Costict who spent his entire
three-year NFL career with the Patriots died on Tuesday, Jan. 3, 2012 in
Orlando, Florida. He was 56 years old.

The Patriots special teams standout was born on March 19, 1955. A native of
Moss Point, Mississippi, Costict stayed local and attended Mississippi State
(1973-1976) where he excelled on the football field as a fullback and
linebacker. After playing his freshman year as a fullback, the Bulldogs'
coaching staff elected to switch Costict to the defensive side of the ball
despite averaging 4.8 yards per carry. Costict thrived in the new position and
amassed 467 tackles over three years, a number that ranks first all-time in
Mississippi State history. As a senior ('76), Costict received numerous
accolades including being selected as Southeastern Conference (SEC) Defensive
Player of the Year, 1st Team All-SEC, and AP 2nd Team
All-American. He was also named 1st Team All-Sec as a junior ('75).

The 6'0″, 217 pound prospect was drafted by the Patriots with the
24th pick in the 11th round (303 overall) of the 1977 NFL
Draft. Despite being drafted late, Costict was able to find a niche on the
Patriots special teams unit as a 22-year-old rookie during the 1977 season. The
following season, Costict earned four starts and recorded 50.5 tackles. In 1979,
his final season of his NFL career, Costict tallied 50 tackles; the most on the
team for any non-starter, in a reserve role behind Rod Shoate and also recorded
an interception against the Jets (Sept. 9). His play alongside linebacker Sam
"Big Backer" Hunt and stature earned him the nickname "Little
Backer."
–PATRIOTS–