Former PawSox Player and Sox Advance Scout Lavangie Named Bullpen Coach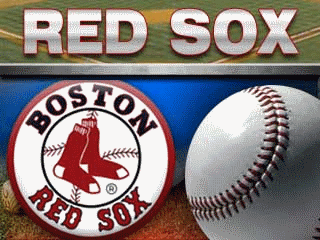 Ken Bell
Red Sox news release…
RED SOX NAME DANA LEVANGIE BULLPEN COACH
BOSTON, MA –
The Red Sox today named Dana Levangie as the team's major league
bullpen coach. Executive Vice President/General Manager Ben Cherington
and Manager John Farrell made the announcement. Levangie fills the role
of Gary Tuck, who retired last week after spending six seasons in that
position.
Levangie,
43, has spent the past seven seasons (2006-12) as a major league
advance scout for the Red Sox. In addition to his duties as bullpen
coach, he will continue to assist in advance scouting for the club.
Including
his playing career, Levangie has spent 22 years in professional
baseball, all of them in the Red Sox organization. Prior to his time on
the major league scouting staff, he was a pro scout for the team in
2005. The 2013 season will mark Levangie's return to the bullpen, as he
held the position of bullpen catcher for eight years from 1997 through
2004.
"We
are extremely pleased to add Dana to the major league staff," said
Farrell. "He has been a valuable asset to the Red Sox in a variety of
roles and his vast knowledge of the Major Leagues, particularly the
American League, will enable him to make an impact on our staff and with
our bullpen."
A 14th-round
selection of the Red Sox in the June 1991 Draft, Levangie, a former
catcher, played six seasons in Boston's minor league system, and reached
Triple-A Pawtucket in 1995 before joining the major league staff in
1997. The Whitman, MA native is a graduate of Whitman-Hanson High School
and attended both Cape Cod Community College and American International
College. Levangie currently resides in East Bridgewater, MA.
With
the addition of Levangie (#58), the Red Sox have finalized their 2013
major league coaching staff: Manager John Farrell (#53), Bench Coach
Torey Lovullo (#17), Pitching Coach Juan Nieves (#47), Hitting Coach
Greg Colbrunn (#28), Assistant Hitting Coach Victor Rodriguez (#57),
First Base Coach Arnie Beyeler (#43) and Third Base Coach Brian
Butterfield (#13).
— RED SoX —