Former Providence mayor has interest in purchasing Columbus statue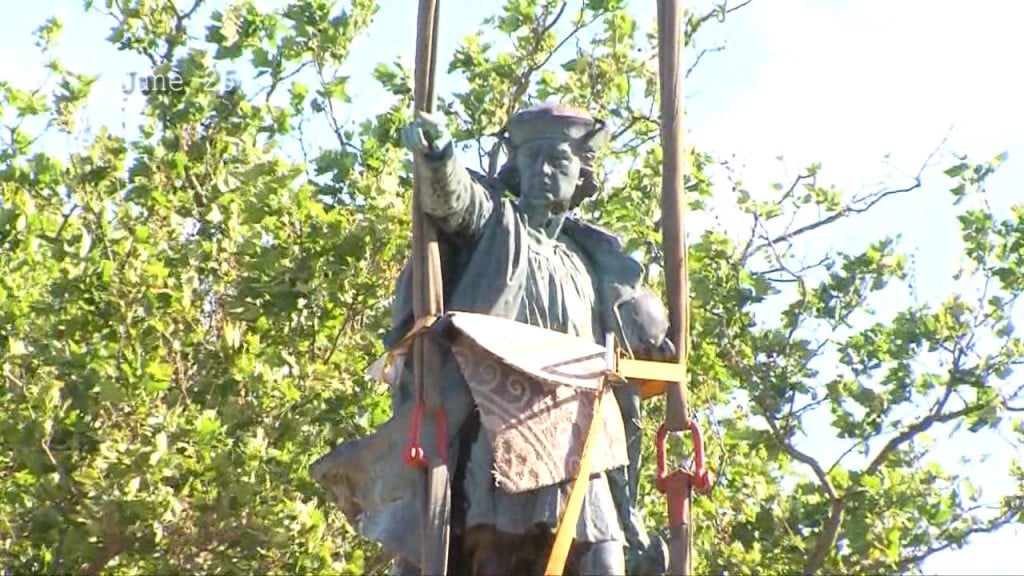 PROVIDENCE, R.I. (WLNE) — Former Providence Mayor Joe Paolino has expressed interest in purchasing the Providence Christopher Columbus statue.
In a statement, Paolino said he is looking to partner with a local Italian American organization or the Rhode Island School of Design Museum to preserve the statue's history.
"In either case, the display of the statue should be a symbol of Italian-American pride while also recognizing the recent anti-Columbus sentiment in order to be sensitive to Columbus' controversial legacy and Native Americans and others who don't view Columbus as a symbol of pride," said Paolino.
"This is an opportunity to educate people of all ages and backgrounds about our history, both good and bad," he continued.
The conversation of the statue has been a lightning rod for years.
The city of Providence decided to remove the statue in 2020 and put it into storage after it was vandalized on numerous occasions.
A committee reviewing what to do with the statue has recommended to sell the statue that formerly stood in the Elmwood neighborhood.
Rick Simone of the Federal Hill Commerce Association said they are supportive of the interest Paolino is expressing in the statue.
"The statue has significant historic value and cultural significance to many Italian Americans. As we have said all along we  respect other people's opinions and only ask the same of ours," Simone said in a statement.
Former mayor Joe Paolino understands both sides of this perspective regarding the statue. We would be happy to work with and support any decision he makes that preserves the statue," he added.
Patricia Socarras, a spokesperson for Mayor Brett Smiley, told ABC 6 News that the last bids were accepted on Jan. 30.
"The Board of Park Commissioners will ultimately review and make a final determination in the coming weeks," said Socarras.