Former Providence mayor new owner of Providence Columbus statue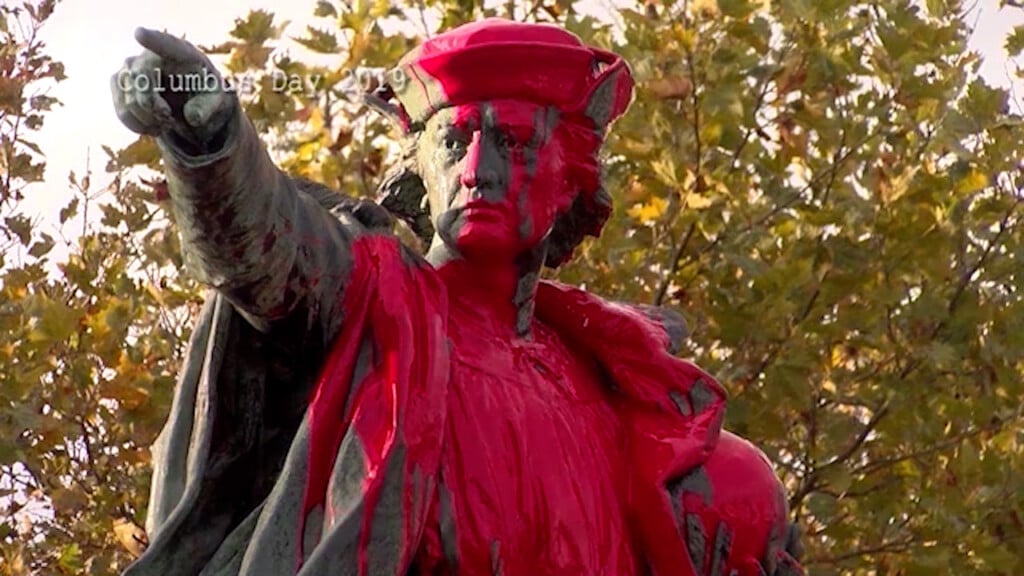 PROVIDENCE, R.I. (WLNE) — Former Providence Mayor Joe Paolino is the new owner of the Providence Columbus statue.
In a unanimous vote Thursday, the Providence Board Park Commissioners, headed by Mayor Brett Smiley, selected Paolino's bid to purchase the statue.
"[Paolino] was the most responsive bidder," said Smiley. "There were two bids, effectively the same dollar amount. One of the bidders gave very little detail what his plan was, and definitely would've moved it out of state."
Paolino bid $50,000 for the piece.
He added, "I want to preserve a beautiful piece of artwork and let people be able to appreciate the art, appreciate the accomplishments of Columbus, and also let them know some of the problems he may have created."
The statue made in Providence in 1893 was for sale after former Mayor Jorge Elorza removed it from its perch in the city after it was vandalized several times.
The statue has been in storage since 2020 after being vandalized multiple times in Columbus Square.
Paolino previously told ABC 6 News he wanted to purchase the statue and partner with either a local Italian American organization or a historical museum to preserve the history behind the piece.
The money will be used to develop the Elmwood neighborhood. Representatives of the area like councilman James Taylor said the city should have gotten a higher bid.
"I just don't think $50,000 is enough money," said Taylor.
Commissioners Thursday said experts estimated the statue could be worth $500,000.
Paolino is expected to move the statue from storage in the next few weeks, and is still deciding where he wants to donate it for display.