Former R.I. resident at the center of outbreak in South Korea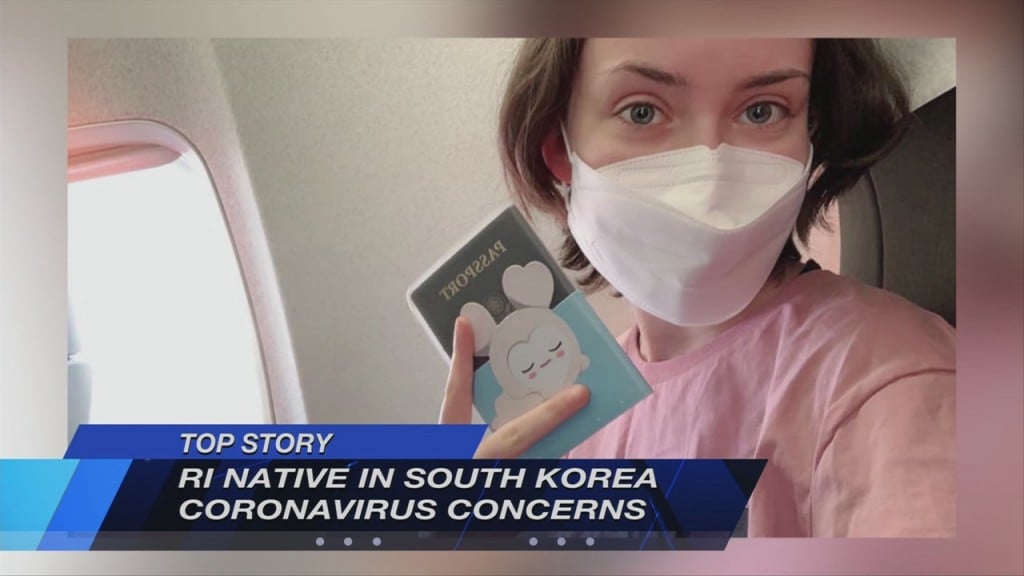 Email:  Btaylor@ABC6.com
Twitter: BTaylorABC6
SEOUL, SOUTH KOREA (WLNE): As health officials urge Americans to start prepping for an outbreak of Coronavirus in the U.S., one Rhode Island native in South Korea is already experiencing it.
Helen Ianni, from Coventry, now lives in Seoul, one of the hardest-hit regions.
"I think in 5 days, the entire outbreak got so much worse and everything went crazy," Ianni said. "Masks have been selling out."
Ianni left for South Korea to teach English right after graduating from the University of Rhode Island a year and a half ago. She says she's seen the spread in her neighborhood.
"We have a map and it's a website that updates every time they issue new cases," Ianni said. "They update where those people have been and it's getting closer to closer to where I live. There are a few cases down the street and a couple of cases in the hospital behind my house."
Ianni said you can feel the fear of the virus on the streets.
"It's everywhere. Everyone is wearing masks, like everyone," Ianni said. "If you're not, some strangers will ask you where your mask is."
Ianni says she built a life in South Korea so she is choosing to stay. Her parents live in Warwick and often worry about her. However, she says since the health officials warned of a wider spread in the U.S., she now fears for her family back home.
"The lack of fear I see on social media worries me," Ianni said. "That's what happened here. No one really was scared and then it came and now we can't do anything about it."
©WLNE-TV/ABC6 2020