Former Rhody Ram, NBA star Odom in critical condition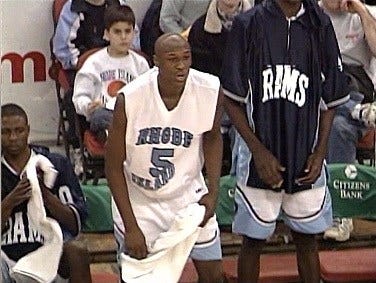 By: Rebecca Turco
Email: rturco@abc6.com
Las Vegas, Nev. – Former Rhody Ram and NBA star Lamar Odom is in critical condition at a Las Vegas hospital, after being found unconscious at a legal brothel in Nevada Tuesday afternoon.
Reports say the 35 year-old had cocaine and opiates in his system after partying for days. TMZ is reporting he had multiple strokes and it's unclear if he suffered brain damage.
The basketball star got his start at URI, playing for a season from 1998 to 1999.
From there, Odom made it to the NBA, playing for several teams through 2013. All the while, he is said to have suffered from depression, and abused drugs and alcohol.
Odom added reality TV to his resume when he married Khloe Kardashian. The two filed for divorce five years later, amid reports of his infidelity and substance abuse.
URI Basketball Coach Antonio Reynolds-Dean, who played alongside Odom at URI, tweeted a message of hope, saying: "Praying for your Lamar. Unlike other people I remember the good times and the impact you had on me.Get well soon ARD."
© WLNE-TV 2015