Former RI Gov prepares for Presidential debate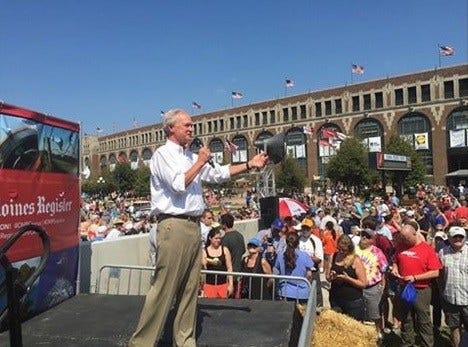 By: Melissa Randall
@MRandallABC6
Presidential hopeful Lincoln Chafee says he's ready for Tuesday night's Democratic debate. The former Rhode Island Governor posted on Face Book about the 'wonderful opportunity' it will be to connect with the American people. But will his appearance on the national stage help him make any headway in the polls? He's currently at less than 1%.
"He has nothing to lose. Let's put it that way," said political analyst Kay Israel, a professor at Rhode Island College.
Chafee will be joining 4 others on the stage including front-runner Hillary Clinton, Bernie sanders, Jim Webb and Martin O'Malley. Vice President Joe Biden could decide at the last minute to participate. Israel tells ABC6 News that as of right now Chafee is a non–factor on the campaign trail.
"If I were Bernie or Hillary I wouldn't be worried about the Chafee effect at this point," he said.
Rhode Island Congressman David Cicilline has worked closely with Chafee over the years, but says he is an early supporter of Hillary Clinton.
"He's our former Governor so I'll obviously be paying close attention to what he says, but I think people recognize this race is really Secretary Clinton's to lose," said Rep. Cicilline.
The candidates will try to distinguish themselves at the debate. Professor Israel says Chafee's laid back personality will likely shine through, which may not help his numbers.
"If the other 3 are scratching and fighting he may look more rational, but I can't see a major spike," he explained.
Tuesday night's debate is not expected to attract as much attention as ones held by republicans this cycle. Experts say that is likely due to a lack of controversy. Still, local democrats tell me they are exited to get the issues out there.
© WLNE-TV 2015