Former Special Counsel testifies before Congress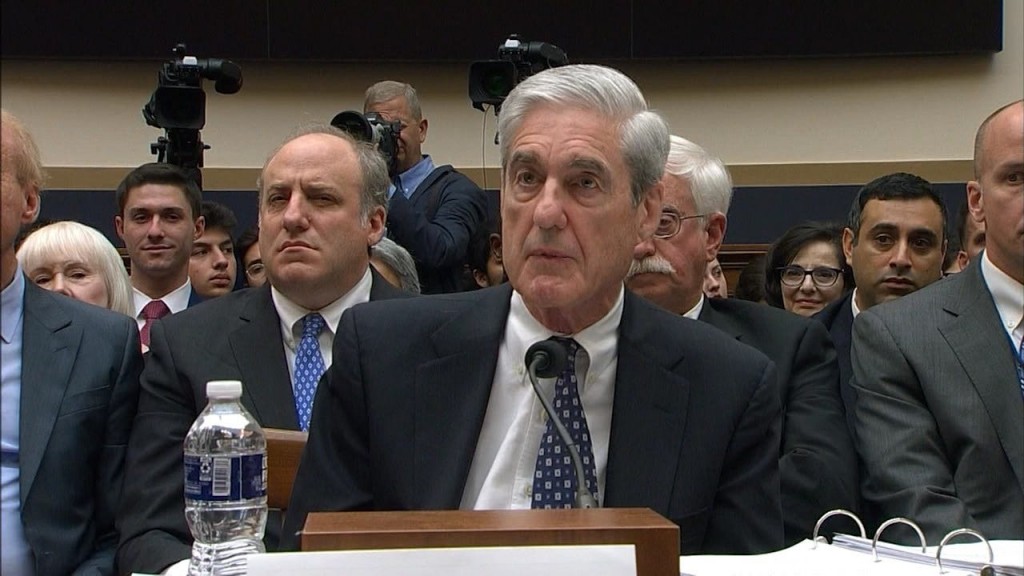 WASHINGTON, DC (WLNE) – A pair of heated hearings on Capitol Hill on Wednesday as former Special Counsel Robert Mueller testified before two congressional committees, months after releasing his 448-page report on Russian interference in the 2016 elections, and if President Trump and his team interfered in that investigation.
Mueller testified in front of the House Judiciary Committee, and the House Intelligence Committee, where Democrats hoped to shed light on Mr. Trump's alleged actions, while Republicans turned their attention on Mueller and the legitimacy of the investigation to protect the president.
Republicans pressed Mueller on multiple conflicts of interest regarding his team that investigated the president, including Peter Strzok, a former FBI investigator who was ousted after a series of text messages was uncovered between him and his lover, Lisa Page, an attorney on Mueller's team.
"You hired a bunch of people who did not like the president," said Rep. Louie Gohmert (R-TX). "Peter Strzok hated Trump. You didn't know that before he was made part of your team?"
"I did not know that," Mueller responded.
Democrats on the other hand, asked Mueller about whether the president was completely exonerated after the investigation. Mueller, citing the report, saying Mr. Trump was not.
Democrats also raised points about how attempting to obstruct justice is still a crime, which Mueller agreed with.
For the most part, Mueller stuck to the language outlined in the report, often giving short answers to members of the committees.
Rhode Island Congressman David Cicilline sits on the Judiciary Committee, and used his five minutes to press the former special counsel on one of the instances where President Trump could have committed obstruction of justice.
Rep. Cicilline asked Mueller about former Trump Campaign Manager Corey Lewandowski.
"Mr. Lewandowski, a private citizen, was instructed by the President of the United States to deliver a message from the president to the Attorney General [Jeff Sessions] that directed him to limit your investigation. Correct?" Cicilline asked, referring to an instance that would limit the investigation to future elections.
"Correct," Mueller replied.
"If the Attorney General followed through with the president's request, Mr. Mueller, it would have effectively ended your investigation into the president and his campaign, as you note on page 97," the Rhode Island Congressman said.
Cicilline continued to ask Mueller about what would constitute an obstruction of justice charge.
"Unsuccessful attempt to obstruct justice is still a crime. Is that correct?" Cicilline inquired.
"That is correct," Mueller said.
After the hearing, Cicilline joined other House Democrats calling on a formal inquiry of impeachment.
"We believe, many of us, that the time has long passed to open a formal impeachment inquiry," Cicilline told reporters. "To begin the process of considering whether articles of impeachment for high crimes and misdemeanors ought to be filed."
©WLNE-TV / ABC6 2019