Former students of St. George's speak of abuse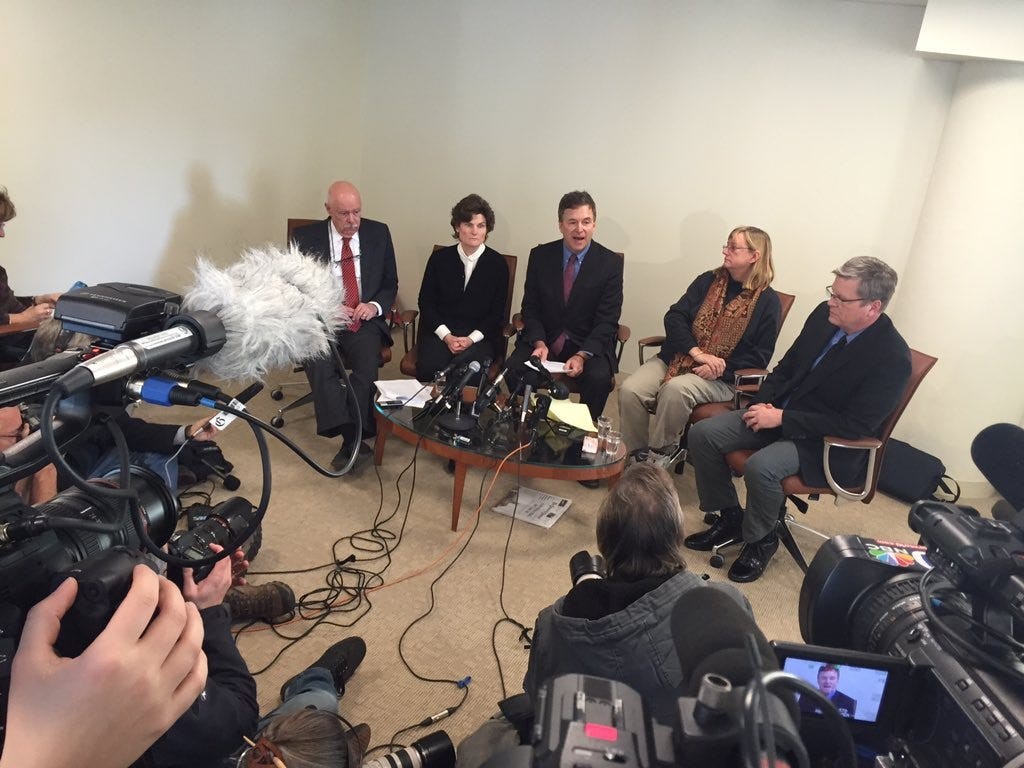 By: Melissa Randall
@MRandallABC6
Former students at St. George's School in Middletown spoke out publicly Tuesday about the sexual abuse they say they faced. Tears flowed as Katie Wales recalled what she claims happened to her.
"It was absolutely horrible, and I became known as the slut of the school… that I would show that I would show my body to anybody," said Katie Wales, an alleged victim.
The sexual abuse at the elite Middletown prep school in the 1970's and 80's was so well known that it was written about in the yearbook. "Mr. Gibbs please get your hands of my… knee" was captioned under a photo of Harry Groome who says he was publicly raped by a fellow student when he was a freshman. He reported it to current head of school, Eric Peterson, in 2012.
"Mr. Peterson, instead of reporting this to the police or advising me on what I could do gave me a copy of the school hand book, assured me the school was a safe place and sent me on my way," said Groome.
Anne Scott says she was repeatedly raped by the school's long time athletic trainer, Al Gibbs. Her family sued, but even after dropping the charges they were forced to keep quiet.
She says the school's attorney at the time, William Robinson, now a Rhode Island Supreme Court judge had issued a gag order.
"I've been gagged for 25 years. And I want to say how damaging those gag orders are. They seal in the trauma. When you're raped your voice is stolen, your soul is taken away," explained Scott.
St. George's recently issued a report on its investigation into the sex crimes. The victims call that report "incomplete" and "sanitized," and want their own independent investigation. Eric MacLeish, one of the attorney's for the victims, says the allegations are against 3 St. George's staffers as well as 4 students. The number of victims is growing by the day.
"We have 40 individuals right now including the 32 we've spoken to since December 14t– that figure will go up. It always does," said MacLeish.
In a statement St. George's apologized for the harm done to alumni by former employees and former students, and for the way the school addressed the incidents.
'We recognize the long-lasting impact of sexual abuse and are dedicated to working with survivors to aid them in healing from its painful aftermath. To that end, the School has authorized reimbursement for counseling for survivors. There is no set limit on the number of counseling sessions available to survivors, and reimbursement will be made on a renewable basis.'
Rhode Island State Police are conducting an investigation into the sexual abuse claims. There is no statue of limitations on rape in Rhode Island.
© WLNE-TV 2015