Former Wampanoag Tribe leader sentenced to 3 years in federal prison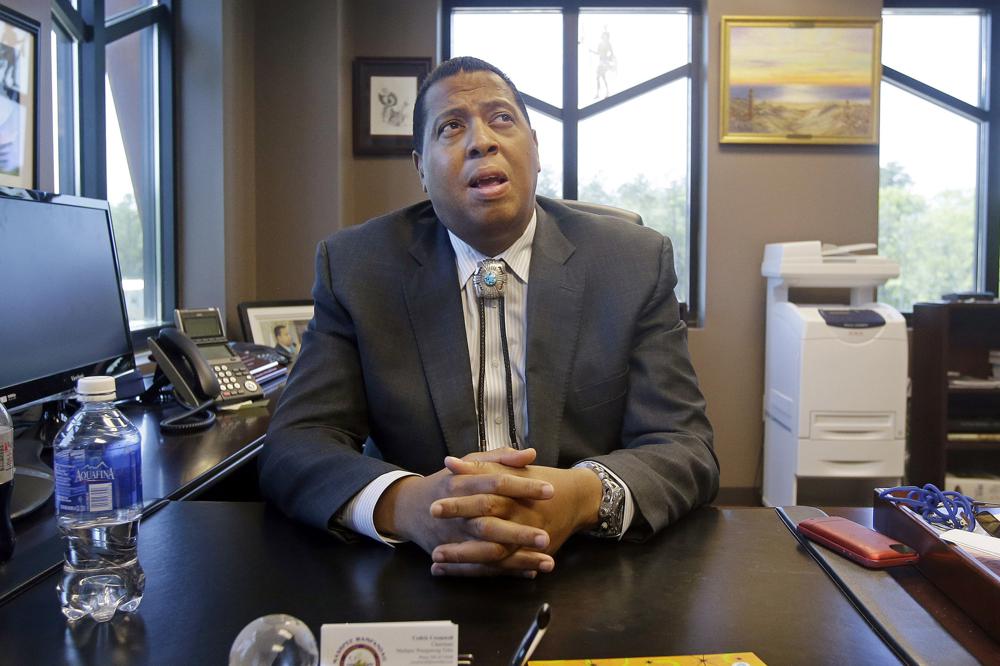 TAUNTON, Mass. (WLNE) — The former Chairman of the Mashpee Wampanoag Tribe based was sentenced to three years in prison Tuesday.
Cedric Cromwell, 57, of Attleboro was sentenced to serve three years in prison for accepting bribes tied to a casino project in Taunton.
Cromwell was convicted in May of two counts of accepting bribes and three counts of extortion and one count of conspiring to commit extortion.
Prosecutors learned that Cromwell accepted three bribes from David DeQuattro of Warwick to use DeQuattro's firm as part of the casino the tribe was trying to build in Taunton.
Cromwell accepted a $10,000 payment in 2015, a home gym in 2016 and a upscale stay at a Boston hotel in 2017.
"Cedric Cromwell abused his elected position and betrayed the trust of the Mashpee Wampanoag Tribe by seeking to monetize his position of power at every turn. He solicited and accepted thousands of dollars in bribes from David DeQuattro over three years and went to great lengths to try and conceal their criminal conduct," said Joseph R. Bonavolonta, Special Agent in Charge of the Federal Bureau of Investigation, Boston Division.
DeQuattro was sentenced to one year of home confinement after he was convicted in May of one count of paying a bribe to an agent of an Indian tribal government.