Fort Adams, potential summer concert venue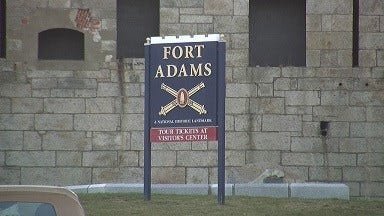 By Dana Griffin
@danagriffinABC6
NEWPORT, RI- Newport's mayor had to calm the crowd at a special meeting Wednesday night, considering the Newport Summer Concert Series at historical landmark, Fort Adams.
The concert series put on by Newport Waterfront Events and Live Nation was cited thirteen times in 2013 for violating the noise ordinance.
Four months ago, the Newport Yachting Center was sold and no longer hosts the concert series.
Newport Waterfront Events President and CEO, Michele Maker Palmieri said, "We want to be good neighbors."
Palmieri met with a packed room of residents concerned about the event's noise, parking, and trash.
Towards the end, a show of hands proved more people may be in favor of Fort Adams as host.
If granted an entertainment license, this year would be a practice run allowing up to 12 concerts from May to June.
If it proves unfavorable at the end of the summer, Fort Adams would not be an option in 2016.
The city council votes February 11th.
©2014 ABC6/WLNE-TV. All Rights Reserved.