Fort Hood says shooting at Texas Army base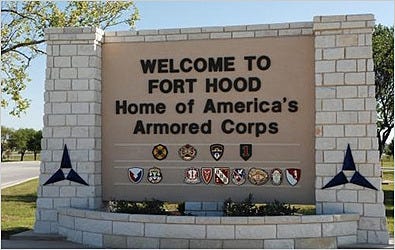 By News Staff
Twitter: https://twitter.com/ABC6
Facebook: https://www.facebook.com/ABC6News?ref=hl
Information Provided by the Associated Press
FORT HOOD, Texas (AP) Fort Hood says there's been a shooting at the Texas Army base and that there have been injuries.
The base posted a statement online Wednesday. It said emergency crews are on the scene. No further details are known.
The base was the scene of a mass shooting in 2009. Thirteen people were killed and more than 30 wounded in what was the deadliest attack on a domestic military installation in history.
Photo Credit: NY Times
©WLNE-TV / Associated Press