Foulkes endorses McKee after finishing a close second in Tuesday's primary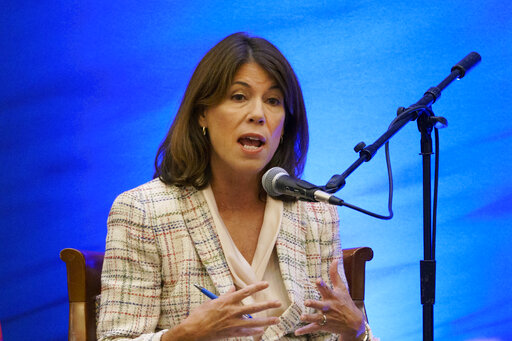 PROVIDENCE, R.I. (WLNE) — Former gubernatorial candidate Helena Foulkes formally endorsed Gov. Dan McKee Friday for re-election after narrowly losing the primary Tuesday.
"I will always support Democratic candidates on the ballot in a general election," Foulkes said in a statement.
Her motivation behind the endorsement was McKee's commitment to fully support women's right to choose.
"But before I officially endorsed Governor McKee, I needed him to commit to me personally that his FY24 budget will end the abortion ban that impacts one third of women in this state. He reiterated his support for a women's right to choose and made that commitment to me personally yesterday, and I now endorse him for governor," She added.
On Tuesday, McKee won with 36,667 votes, totaling to 32.8% of the votes, and Foulkes earned 33,564 votes, equaling to 30%.
Her endorsement comes days after an awkward moment during McKee's victory speech that garnered attention.
A phone was handed to the governor during his remarks. After being told it was Foulkes, McKee said, "No, that's not going to happen," adding, "Hang up on them, hang up on them."
Shifting to the November election, Foulkes — in her statement — indirectly criticized Ashley Kalus, the Republican nominee for governor, saying, "We cannot allow an anti-choice, Ron DeSantis-loving Republican who just moved here from Illinois to become Rhode Island's next Governor."