Founder of Sports Institute Arrested; Millions Vanished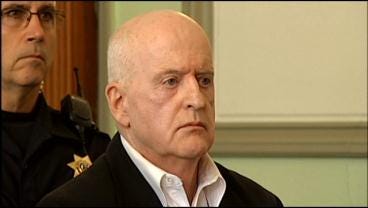 by ABC6 Chief Political Reporter Mark Curtis
64 year old Dan Doyle Jr., appeared in court with his lawyers.
He faces 18 criminal charges including embezzlement and forgery.
Doyle's now defunct Institute for International Sport received almost 600 thousand dollars in taxpayer's funds, to be located at the University of Rhode Island.
Local philanthropist Alan Shawn Feinstein also gave over one million dollars to the institute.
To say he's disappointed with Doyle, is an understatement.
Feinstein said, "Philanthropy is like everything else. You win some and you lose some. The bigger picture is, Dan Doyle turned out to be, not such a nice guy, unfortunately."
The money Feinstein gave Doyle's institute went for a building that bears Feinstein's name.
Plus money for a second building that remains empty and unused.
Mark Curtis asked, "Do you want your name to stay on the building? Obviously you gave a good amount of money with good intent?" Feinstein responded, "I think that's immaterial at this point. The important is who is going to get the building and what are they going to do with it."
After his initial court hearing, Doyle was allowed to post one hundred thousand dollars bail.
He is not allowed to travel outside of Rhode Island and Massachusetts and must turn over his passport.
Doyle had no comment upon leaving the courthouse.