Four charged with illegally selling marijuana at lounge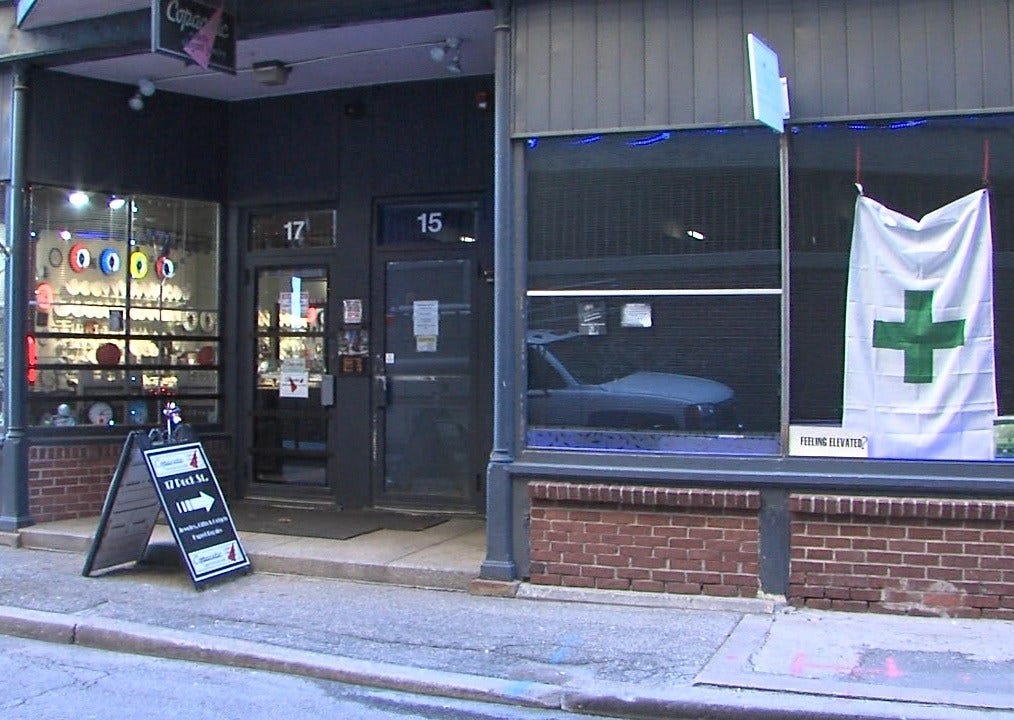 By News Staff
news@abc6.com
Four men are facing charges for illegally selling medical marijuana out of a lounge in Providence.
Undercover officers went to the Elevated Cannabis Lounge on Pech Street and managed to buy pot from the four suspects. Police have been investigating the lounge since early November, buying marijuana on several different occasion.
The lounge is not a medical marijuana dispensary, but patients can lounge there while taking their medicine.
The suspects arrested, identified as Douglas Mulcahey, 25, of Warwick, Alexis Byrd, 23, of Warwick, Frank Pellegrino, 24, of Cranston, and Kevin Holmes, 24, of Providence, are not licensed medical marijuana caregivers.
" I know a lot of people look at marijuana as not significant any longer but it goes to show that some people are exploiting the marijuana laws to fit their own needs and they are conducting illegal operations that we can't have," said State Police Major, Joseph Philbin.
The owner of the lounge says the suspects didn't work there, and were sub-contractors with the group, "Rhode Island Caregiver and Patient Services."
Each are charged with controlled substance conspiracy, among others.
© WLNE-TV 2016