Four People Displaced after Gano Street Fire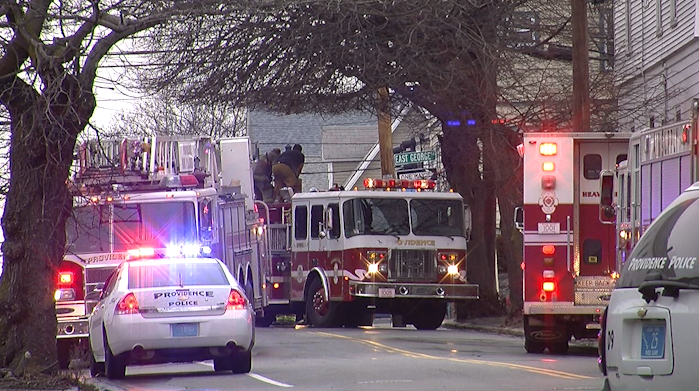 An early-morning house fire on Gano Street has left four adults displaced from their home, and severely damaged a house on the East Side of Providence.
When ABC6 News arrived on scene, the fire had been contained. There was visible damage to the second and third stories of the three-story house, located at 194 Gano Street in Providence.
No one was injured in the fire. Providence Fire officials say the people who lived there were able to escape by using the staircase.
Fire officials say the people inside left quickly, before the fire intensified.
Many of the windows on the second and third floors had been smashed out, and there was visible damage to the roof and to the interior of the building.
The occupants were unwilling to speak with ABC6 News, but fire officials did say the four residents were staying with friends or relatives, and that they were okay.
Fire officials say the building has been rendered unsafe, necessitating the relocation of people who lived there.
There was nothing indicating that the fire was suspicious, but the cause of the fire remains under investigation, according to fire officials.