Fourth arrest made in Woonsocket High School bomb threats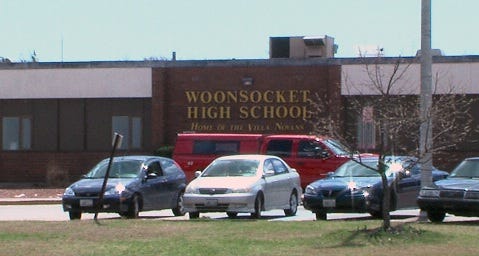 Dee DeQuattro
A fourth student has been arrested as part of an ongoing investigation into recent bomb threats at Woonsocket High School.
A 14-year-old girl was arrested on Friday and charged with making a bomb treat and conspiracy.
On Thursday, three others were arrested including 18-year-old Khalil Oliver, a 15-year-old girl and a 16-year-old male.
Police say the investigation is still ongoing.
(c) WLNE-TV 2013