Foxborough is '…Ready for It!' Swifties show up early to Gillette to buy tour swag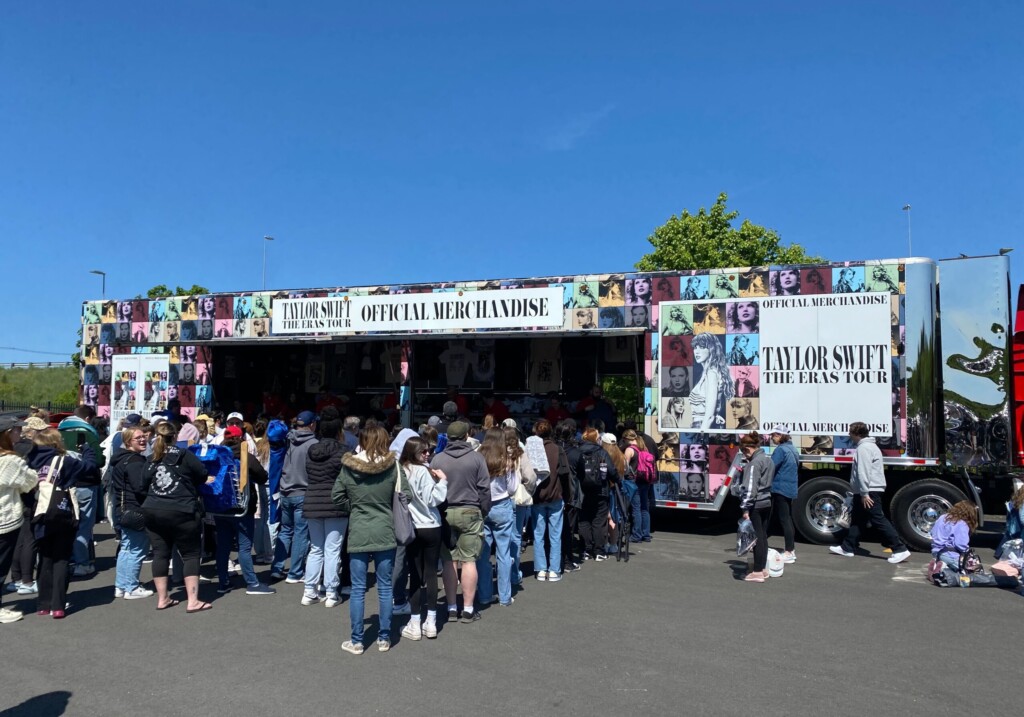 FOXBOROUGH, Mass. (WLNE) — Foxborough is "…Ready for It!"
Hundreds of Swifties looped around the 3B parking lot at Gillette Stadium Thursday morning to buy Taylor Swift tour swag ahead of her three-night "Eras Tour" concert.
Some fans tell ABC 6 News they've been camping out since 5 a.m. — and the crowd keeps on growing.
"The Eras Tour" merchandise truck opened at 10 a.m. Thursday and will close at 7 p.m. It's open to the public. However, this weekend, the trailer is only open to fans with tickets to the concert.
Heads up, Swifties: Gillette is a completely cashless stadium, so if you only have cash on you…don't have "Bad Blood" with the workers.
Gillette Stadium said Thursday that crowds are expected to form at about 2:30 p.m. Friday.
Police said about 200,000 fans are attending the concert to have their "Wildest Dreams" come true.
Gillette Stadium said that any Swifites without tickets should not come to the venue. Ticket holders are encouraged to arrive early.
"NO tickets will be sold at Gillette Stadium this weekend for #FoxboroughTSTheErasTour," wrote the stadium on Twitter. "If the tour has any last minute releases all seats will be sold through http://ticketmaster.com."
Last week, the Massachusetts Bay Transit Authority set a number of extra round-trip train tickets to Foxborough that went on sale that week.
Gillette Stadium said those trains are at maximum capacity — tickets are sold out.
While the weather this Saturday is not looking "Gorgeous," Gillette Stadium said there are no delays.
Here's what you need to know before you "Shake It Off" in Foxborough.