Franklin police officers rescue 8 ducklings from storm drain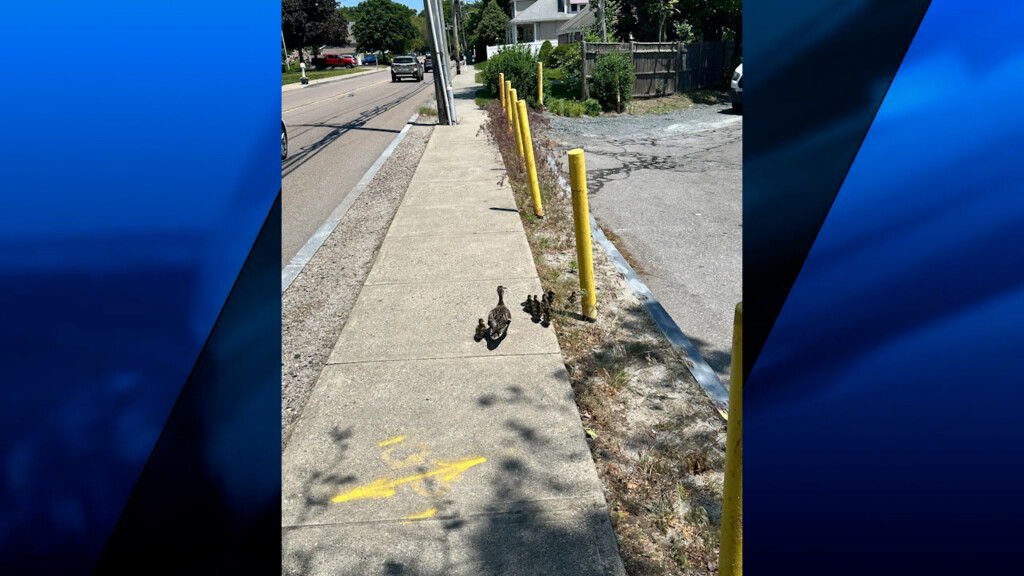 FRANKLIN, Mass. (WLNE) — Franklin police officers saved eight ducklings that fell through a storm drain on Monday.
The police department posted photos on social media of the duck family before and after the rescue mission.
Officers Jonathon Bussey and Timothy Trubiano responded to the call and saw the ducklings huddled in a square of sunlight at the bottom of the drain.
The mother duck waited as the officers removed the drain cover and collected the ducklings.
The family of nine were all unharmed.