Free adopt-a-thon for nearly 50 guinea pigs to be held at all MSPCA shelters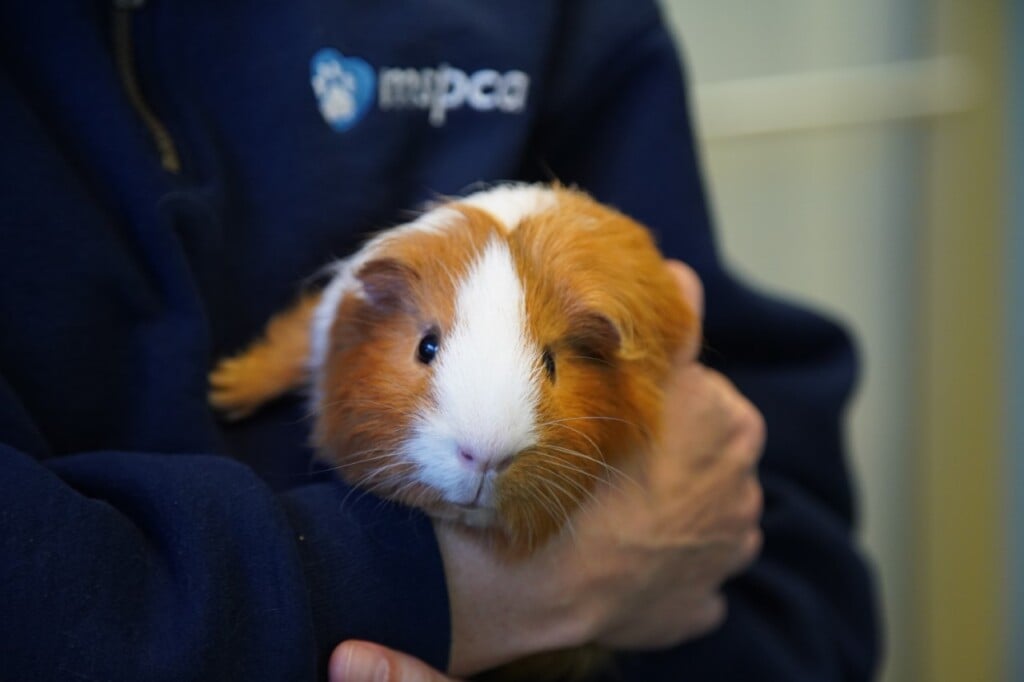 (WLNE) — A free adopt-a-thon for nearly 50 guinea pigs will be held across Massachusetts this week.
The MSPCA-Angell and the Northeast Animal Shelter are holding adoption days from Thursday to Sunday at all MSPCA shelters in Boston, Methuen, Centerville, and on Cape Cod. The NEAS shelter in Salem will also participate.
This comes after shelter officials say they've reached capacity after a recent large surrender.
"We took in 45 [guinea pigs] from a single home in Suffolk County," said Bryn Rogers, MSPCA-Angell assistant director of adoption centers and programs. "The owners thought they had guinea pigs of one sex, but it turned out they had mixed genders and became overwhelmed when baby guinea pigs came along."
Officials said there still may be more guinea pigs.
"Some of the surrendered guinea pigs are also pregnant, so we really need to find homes for the guinea pigs currently in our care to ensure we've got space for the new arrivals," Rogers said.
This will be both agencies' first free adoption event for small animals this year. They held five similar adoption events last year.
This is the first time the event will stretch on for several days.
"We hope this will help us get these guys homes, so we'll still have the ability to take in surrenders as needed," Rogers said.
The main reason it's extended is although guinea pigs seem like a popular pet, officials say they don't always get adopted quickly.
"Guinea pigs tend to remain in shelters much longer than cats and dogs," Rogers said. "They're usually in our care for about a month, compared to less than two weeks for cats."
Registration is recommended but not required for interested adopters.