Keep cool: rink offers free ice skating Thursday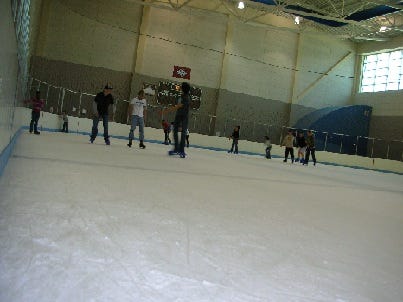 Olivia Cianci
news@abc6.com
The Bradford R. Boss Ice Arena at the University of Rhode Island campus is open to the community this week.
Anyone in the area looking to beat the heat can ice skate at the rink on Thursday from 11 am to 1 pm, and Saturday from 2 pm to 4 pm. With the ice rink at a cool 60 degrees, general manager Leah Becki recommends skaters arrive early if they're looking to skate at all due to capacity levels.
Skate rentals are available for $5, and Subway located in the arena will be open as well.
Contact Matt Moeller for more information at mmoeller@theryancenter.com or (401) 788-3230.