Freetown police welcome first ever K-9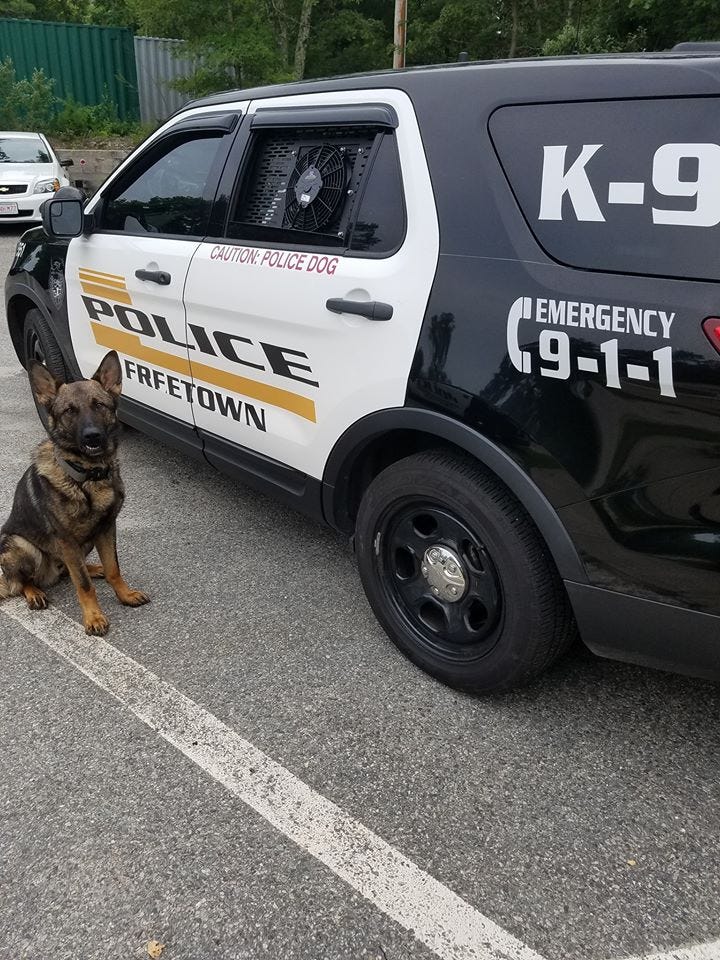 By: News Staff
Email: news@abc6.com
Twitter: @ABC6
FREETOWN, M.A. (WLNE) – Freetown police are officially welcoming a new officer to their ranks, but this officer prefers to walk on four-legs as opposed to the normal two.
K-9 Koda, a one-year-old German Shepherd dog, is the towns first ever K-9. Koda officially served his first night on the job Wednesday evening with handler Officer Long.
This comes after the two completed a 14-week training with the Boston Police Department K9 Academy.
According to police, Koda has been trained to "search for and locate evidence and property, track missing or lost persons, and apprehend criminals."
The K-9 unit in Freetown is funded by grants, donations, and fundraising and currently does not receive funding from the Town Administration.
Both Koda and Long will return to the Boston Police Department K9 Academy in April 2018 to become trained in detecting narcotics.
WLNE-TV / ABC6 2017