Freshman Brian Pinho Scores In Overtime To Propel PC Hockey Past Ohio State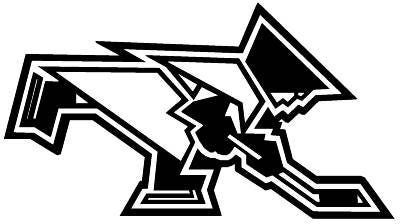 Providence College Press Release
COLUMBUS, Ohio – With 45 seconds to play in overtime, freshman forward Brian Pinho (North Andover, Mass.) snapped off a quick wrist shot that beat Ohio State goaltender Matt Tomkins to lift the No. 3/4 Providence College men's hockey team to a 2-1 win at the Value City Arena on Saturday night.
With the win, Providence earned a season-opening series split at Ohio State. Logan Day (Seminole, Fla.) also scored for the Friars, marking his first career goal, and junior Jon Gillies (South Portland, Maine) stopped 26 of the 27 shots he faced. Tomkins finished with 27 saves for the Buckeyes.
The Friars out shot Ohio State 10-6 in the first period, including several good scoring chances. Conor MacPhee (Windham, N.H.) forced Tomkins into his best save of the period when he denied MacPhee down low after Trevor Mingoia (Fairport, N.Y.) found MacPhee in the slot just over 10:00 into the game.
The second period opened with the Friars on a five-minute power play, but the Buckeye penalty kill was equal to the task. The game's next great scoring chance came 6:30 into the second as Josh Monk (Langley, British Columbia) played a pass down low to Nick Saracino (St. Louis, Mo.), who one-timed a pass to the slot for Mingoia. But Mingoia's shot was trapped up high by Tomkins for one of his five saves of the period.
At 8:09 of the third, Day gave the Friars a 1-0 lead when he collected a Mingoia pass at the point, walked in a few steps and let a wrist shot fly that beat Tomkins low through traffic for his first career goal. Anthony Florentino(West Roxbury, Mass.) also assisted on the play.
The Buckeyes answered right back with a goal by Luke Stork, assisted by linemates Nick Oddo and Nicholas Jones, at 8:51. The Friars pressed hard for another, outshooting Ohio State 12-7 for the period, but the game remained tied and headed to overtime for a second consecutive night.
With time winding down in the extra stanza, the Friars won a faceoff at the offensive blue line. Saracino moved the puck to Ross Mauermann (Janesville, Wis.), who hit Pinho in stride as he broke into the offensive zone. His ensuing wrist shot from the top of the slot proved to be his first career game-winning tally and his second goal in as many night.
The Friars finished the night 0-for-3 on the power play, while Ohio State was 0-for-1 with the man advantage.
The Friars are back in action at 7:00 p.m. on Thursday, Oct. 16 when they play host to the U.S. Under-18 team in an exhibition game at Schneider Arena. The regular season then continues with a road trip to face No. 2/2 North Dakota on Oct. 24-25.