Friars Can't Rebound from Terrible First Half at Marquette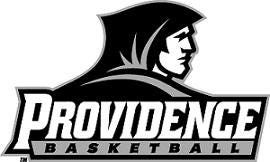 Marquette uses early lead, beats Providence 61-50
MILWAUKEE (AP) _ Davante Gardner scored 14 points and Marquette flustered Providence early before holding on for a 61-50 win Thursday night that snapped the Friars' five-game winning streak.
The Golden Eagles (12-9, 4-4 Big East) capitalized on a double-digit cushion built by forcing 11 first-half turnovers. Maybe this will jump-start Marquette's chances in the league in which they were considered the preseason favorite by coaches.
But Marquette nearly frittered away a 19-point lead. The teams reversed fortunes after halftime with the Golden Eagles having trouble making shots and getting sloppy under pressure for a six-minute stretch.
A three-point play by LaDontae Henton (18 points) got Providence (15-6, 5-3) within 37-34 with 11:33 left to cap a 16-0 run.
But Marquette settled down with seniors Gardner and Jamil Wilson getting key buckets down the stretch.
AP-WF-01-31-14 0233GMT