Friars Hockey Beats #4 BC 5-1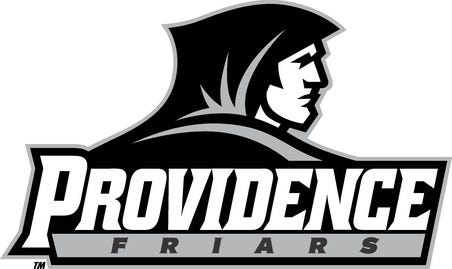 Friars Release
Chestnut Hill, Mass. — A four-goal outburst in the first 5:40
of the third period propelled the Providence College men's hockey team
to a 5-1 victory over fourth-ranked Boston College at a sold out Kelley
Rink (7,884) on Saturday evening.
Leading 1-0 entering the third after a first period
Noel Acciari (Johnston, R.I.) goal, back-to-back power play tallies by freshmen
Nick Saracino (St. Louis, Mo.) and
Tom Parisi
(Commack, N.Y.) gave the Friars a 3-0 lead en route to the 5-1 win,
which snapped an 18-game winless streak by the Friars versus the Eagles.
With the win, Providence (14-11-7, 12-7-6 HEA) moved back into a tie
for first place (prior the remaining of the games this weekend) in the
Hockey East standings, along with Boston College (19-10-3, 14-9-2 HEA)
and UMass Lowell.
Freshman
Jon Gillies (South Portland, Maine) made 17 saves to earn the win,
which was Providence's first over Boston College since a 3-2 victory in
Feb. 29, 2008. Boston College's Parker Milner took the loss and he made
21 saves, while Brad Barone made three saves
in relief. Acciari finished with two goals, while senior
Chris Rooney (Canton, Mass.) had a goal and an assist and freshman
John Gilmour (Montreal, Quebec) added two assists.

The Friars took a 1-0 lead at 12:56 of the first when senior
Chris Rooney caused a Boston College turnover in the offensive zone
and got the puck out front to Acciari, who buried his fifth goal of the
year to break the 0-0 tie. Moments before Acciari's goal, a bouncing
puck behind the Friar goal resulted in Boston
College freshman Brendan Silk having a seemingly open net to shoot at,
but Gillies dove back out in front to make a sprawling stick save.

The teams skated to a scoreless second period that was not without
chances at both ends, but eight Gillies saves and 12 Milner stops kept
it 1-0 heading into the third.
Early in the third, the Friars took a 2-0 lead when Saracino netted a
power-play goal at 1:42 to finish a nice sequence of passing by beating
Milner with a deke from just outside the goal crease. Gilmour and
Mark Jankowski (Dundas, Ontario) assisted on the play.
The Friars scored back-to-back tallies to increase their lead to 4-0.
On the third goal, Parisi's low wrister from the point found the back
of the net at 3:17 and then
Chris Rooney tipped in a
Kevin Rooney (Canton, Mass.) shot in front to make it 4-0 just 17 seconds later. Juniors
Derek Army (North Kingstown, R.I.) and
Kevin Hart
(Cumberland, Maine) assisted on Parisi's fourth goal of the year, while
Gilmour had the secondary assist on Chris Rooney's goal.
Acciari scored his second of the game when he won a faceoff while
shorthanded, drove the BC net and forced the puck past Milner to make it
5-0 in favor of the Friars at 5:40. It marked the third consecutive
game the Friars have scored a short-handed goal.
Boston College's Quinn Smith scored at 18:40 for the final 5-1 score
line, which was Providence's largest margin of victory over the Eagles
since a 9-5 win at Schneider Arena on Dec. 3, 1993.
The Friars finished 2-for-7 on the power play, while Boston College was 0-for-5 with the man advantage.
The Friars will close out the regular season next weekend with a
home-and-home series versus No. 10/12 UMass Lowell, beginning with a
7:00 p.m. game at Tsongas Arena on Friday, March 8.