Friars John Gilmour and Incoming Freshman Florentino Drafted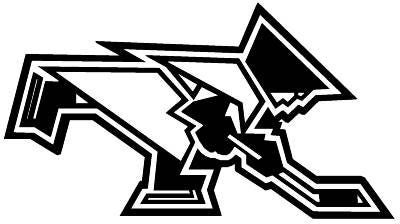 Ken Bell
PC news release…
Incoming Providence College freshman defenseman Anthony Florentino (West Roxbury, Mass.) was selected in the fifth round (143rd overall) in Sunday's 2013 National Hockey League (NHL) Entry Draft, which was held at the Prudential Center. Two rounds later, rising sophomore John Gilmour (Montreal, Quebec) was selected 198th overall by the Calgary Flames.
Florentino is a 6'2, 205-pound defenseman who last played for the South Kent School Selects (U-18) of the New England Prep School Ice Hockey Association (NEPSIHA). He served as a team captain at South Kent this past season and scored 20 goals and added 30 assists for 50 points in 58 games.
Florentino was selected for the U.S. Under-17 Select Team that took part in the Vlad Dzurilla Tournament in Piestany, Slovakia on Feb. 7-13, 2012. He was ranked 75th among North American skaters in the final set of rankings from the NHL Central Scouting Service (April 24, 2013) and he attended the 2013 NHL Draft Combine.
As a freshman, Gilmour played in all 38 games, scoring four goals and registering nine assists for 13 points. His 13 points were the second-most by a Friar defenseman and two of his goals were power-play tallies. Gilmour made his debut and notched two assists against Sacred Heart on Oct. 12.
He scored his first career goal at fourth-ranked Miami on Oct. 20. He had a season-best point-scoring streak of three games from Oct. 19-Oct, 27. He had two assists at fourth-ranked Boston College on March 2 to help the Friars to a 5-1 win. He finished the playoffs with a goal and an assist, including a goal in Providence's Hockey East Quarterfinal game one 3-2 win over UNH on March 15.
Before playing for the Friars, Gilmour played for the Cedar Rapids Roughriders of the United States Hockey League (USHL) during the 2011-12 season. He totaled 10 goals, 14 assists and 24 points at Cedar Rapids.
Florentino and Gilmour become the 96th and 97th Friars to be selected in the NHL Draft. Florentino was the sixth Friar to be drafted by the Sabres, joining Friar great Gates Orlando (164th overall in 1981) and rising senior defenseman Mark Adams (134th overall in 2009). Recent graduate Tim Schaller (Merrimack, N.H.) signed a two-year entry level contract with the Sabres in March (2013).
Gilmour was the fifth Friar to be drafted by Calgary and he joins classmates Mark Jankowski (Dundas, Ontario) and Jon Gillies (South Portland, Maine) as Flames draftees. Last year in the 2012 NHL Draft in Pittsburgh, Pa., Jankowski was picked in the first round (21st overall) by Calgary and Gillies was taken in the third round (75th overall).
Players born between Jan. 1, 1993 and Sept. 15, 1995 were eligible for selection in the 2013 NHL Entry Draft. Additionally, undrafted, non-North American players over the age of 20 are eligible for the draft and those players who were drafted in the 2011 NHL Entry Draft, but not signed by an NHL team and who were born after June 30, 1993, were also eligible to re-enter the draft.