Friars Make Record Fifth Straight NCAA Tournament, Will Play Texas A&M in Charlotte on Friday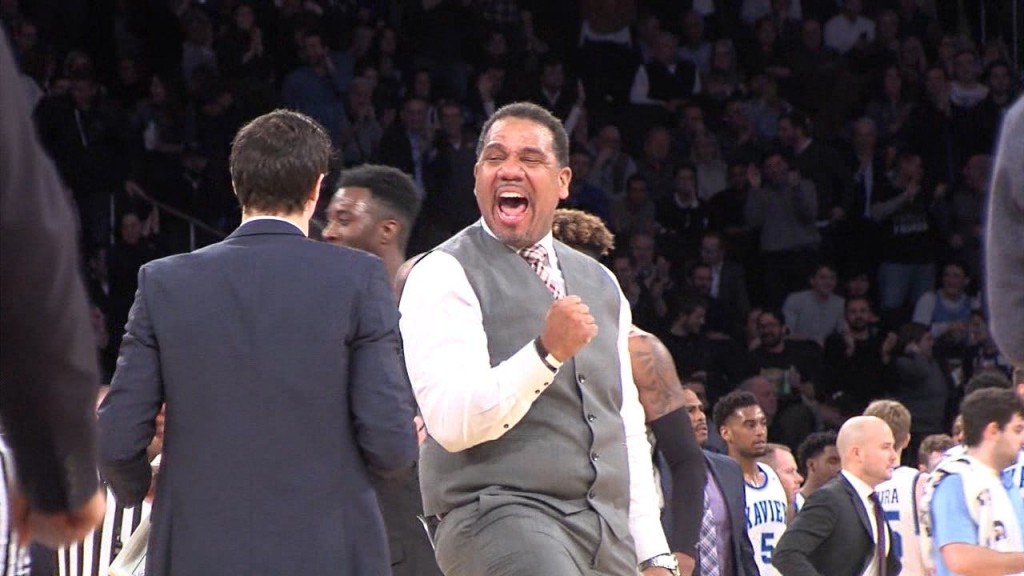 The Providence College men's basketball team earned an at-large bid to the 2018 NCAA Tournament on Sunday night. The Friars will be making their 20th appearance overall in the NCAA Tournament. It also will be a team-record fifth consecutive NCAA Tournament appearance for the Friars.
Providence is also making its sixth straight postseason appearance overall in Ed Cooley's seventh season as head coach. It is the first time the Friars have reached the postseason in six consecutive seasons since David Gavitt's Friars accomplished the feat from 1970-71 to 1977-78 (eight consecutive seasons).
The Friars earned the number 10 seed in the South Region. The team is set to play in the First Round in Charlotte, N.C. on Friday, March 16 against Texas A&M at 12:15 p.m. on CBS. It will mark the first meeting ever between the two teams.
Providence's tournament resume was bolstered by a 10-8 record in BIG EAST play and a 3-3 record against top-five ranked teams. The Friars went into Selection Sunday on a high-note, reaching the BIG EAST Tournament Championship after defeating Creighton and No. 3 ranked Xavier both in overtime, before being defeated by No. 2 Villanova in overtime in the league Championship game.
The Friars enter the NCAA Tournament with a 21-13 overall record and a RPI of 32.