Friars Run Past Black Bears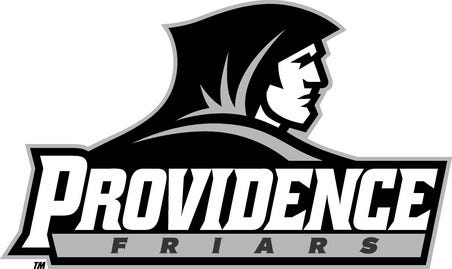 PROVIDENCE, R.I. (AP) — There are worst ways for the Providence Friars to head into next Saturday's New England showdown with 22nd-ranked Massachusetts.
Led by 22 points apiece from seniors Kadeem Batts and Bryce Cotton,
Providence rolled to a 94-70 victory over Maine on Saturday. The Friars
(10-2) will now take a week off before venturing to UMass for a contest
against the Minutemen, who fell from the unbeaten ranks after dropping a
60-55 decision to Florida State.
The
UMass-Florida State contest went final just as Providence head coach Ed
Cooley stepped to the podium to discuss his team's latest victory and
look ahead to what will be the Friars' final nonconference test.
Providence begins Big East play on New Year's Eve at home against Seton
Hall.
''It's a New England
game and the Mullins Center is a great environment to play in,'' said
Cooley. ''We're going to have to be disciplined and stubborn on offense
and really, really gritty defensively.''
Said
Batts, ''Big games like that, those are the ones that myself and I know
other guys on the team die for. It's a big opportunity.''
A fifth-year senior, Batts
notched the 1,000th point of his college career on a slam dunk in the
first half. He joins Cotton and junior LaDontae Henton as current
members of PC's 1,000-point club.
''I'm very happy for Kadeem. He had a great week of practice and had great carryover,'' said Cooley.
Zarko
Valjarevic led Maine (1-9) with 16 points on 4-of-5 shooting from
3-point territory while Xavier Pollard added 15 points and five
rebounds.
The Friars (10-2)
had five players in double figures. Tyler Harris finished with 18 points
and six rebounds while Henton and Josh Fortune each scored 10 points.
The
Black Bears hung tough with the Friars early before Providence closed
the first half on a 27-7 run that featured Cotton connecting from beyond
the arc and Batts asserting his will down low. Cotton ended up hitting
five 3s, all in the opening 20 minutes.
Maine
trailed 56-33 at halftime and trailed by as many as 31 points with 9:53
to play. Providence finished with more offensive rebounds (22) than the
Bears had total rebounds (23). Maine, which does not own a win against a
Division I school, ended up shooting 50.9 percent.
''We've
got to slow people down and finish off the possessions,'' said Maine
head coach Ted Woodward. ''Rebounding has been a game-to-game theme that
we're trying to solve, but hopefully that's something we can fix before
we get into our league.''
Based
in the America East, the Black Bears have played two games against
Atlantic 10 schools (Rhode Island, George Washington) and one against
10th-ranked Connecticut. After seeing Providence, Woodward believes the
Friars are as talented a team his club will face this winter.
''Any
time you play a team at this level, it's always a challenge. You need
to keep possessions on your side. You can't give them 20 extra
possessions,'' said Woodward. ''Size-wise, PC is big and athletic. Their
guards have the ability to make plays. Ed has done a great job with his
team. They are very well organized.''
Providence
has won 33 straight home games against nonconference opponents. The
Friars played their 12th straight game without freshmen Brandon Austin
and Rodney Bullock. Both remain suspended.