Friends and family mourn Catherine Salvi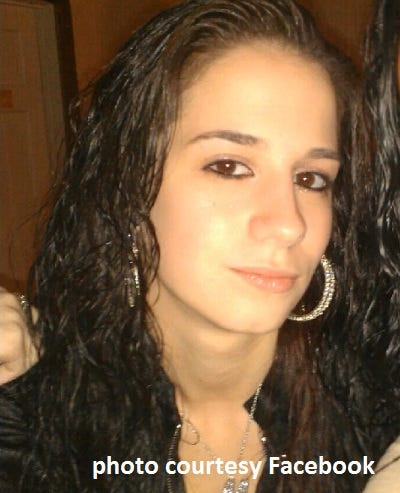 Nicole Gerber
@nicolegerber
PROVIDENCE – 21–year–old Emmanuel Algaria was scheduled for a pre–trial
hearing today but it was postponed.
He's accused of beating his girlfriend, 24-year-old Catherine Salvi of Woonsocket before she died Sunday.
Friends and family are having a difficult time coping with
her loss.
They came to court today wearing sweatshirts with
her face on them.
"They've been with my daughter and me since the
beginning of all this," said her Mother, Mary Salvi. "They sat with me, they were there when she drew her last
breath.
Salvi died Sunday after being in a coma for three weeks with severe brain damage.
Algaria, is accused of
beating her.
Salvi's mother says she had no idea there was physical abuse
in her daughter's relationship.
Her friends say, they knew Salvi and Algaria argued.
But they never expected anything serious to come from it.
"They had fights all the time from people liking her photos
on Instagram or just little petty things, but we never thought it would amount
to this. Never in my life have I thought this would happen," said friend Jessica Pare.
"Jealousy got the best of him, because she was a pretty girl
and he didn't like the fact that when she went out people acknowledged her so
it just turned to jealousy and anger," said friend Vanessa Archambaelt.
And now, they say they want more done to protect victims of
domestic violence.
"People don't take it seriously," said longtime friend Dominique Souza. "Me and so many of my
other friends including Cathy have been through so many like, a smack here a
threat here, and you go to the cops and you tell them these things, and it's
always not enough. It's not enough to charge him with this or that. Does it
have to take for a woman to die to be taken seriously?"
"Right now he's watching TV he's breathing he's walking… my
daughter can't do none of it. Ever again," said Mary.
Prosecutors haven't said if the charges against Algaria will
be upgraded to murder.
His pre–trial conference is now set to be held on the 29th.
(c) WLNE-TV 2014