Friends say sneakers were the motive behind N. Providence home invasion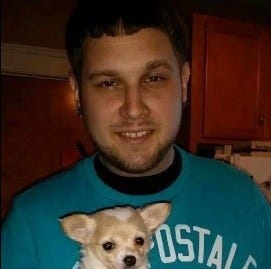 By: Samantha Lavien
Slavien@abc6.com
Twitter: @samanthalavien
Friends Richard Catalano, the North Providence man murdered in a home invasion over the weekend, are speaking out to ABC 6 News saying they believe their friend was killed over a pair of sneakers.
"These shoes were collectors' edition Oregon 3's. They are made by Jordan and they are about $5,000," said Rickey Breedan who says he was best friends with Catalano.
Catalano went to a shoe convention at Brown University on Sunday just hours before he was killed.
"There's misconceptions, they are saying that this was over drug money, that he had a beef with somebody no, they followed him home for his shoes," said Breedan
Dari Garcia is charged with the murder. He's also charged with shooting Catalano's mother during a struggle to get into the house.
Now, three days after the violence friends say they are frustrated with where the investigation stands, pointing to shell casings they found in the house and the fact that they believe others were involved in the crime.
"I'm just angry at the way the police treated us. I'm angry that their team would leave two shell casings and a house full of blood," said Breedan.
Meanwhile, a friend who did not want to be identified… says she wants people to remember what Catalano was really like.
"He was just such an amazing person. He was the last person on this earth that deserved something like that. It is like a massacre in that house."
The home invasion remains under investigation.
©2014 ABC6/WLNE-TV. All Rights Reserved.