Frigid temps send homeless looking for shelter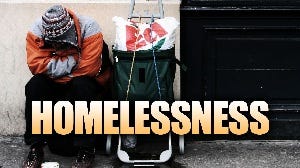 Nicole Gerber
@nicolegerber
PROVIDENCE – Incoming cold weather is forcing those with nowhere to go, to seek shelter from the elements… doubling the occupancy at some shelters.
Many who spend the warmer months camping out or sleeping in public areas are forced to find somewhere indoors to go.
"I'd be freezing. I'd be cold walking around trying to keep warm," said Louis Padilla, explaining what his life would be like if he couldn't find shelter.
He's been homeless for 8 months now. And since the cold weather began, he's been spending nights at the Emmanuel House shelter, and days at the Crossroads assistance center.
"I come here to crossroads, I do volunteer [work], you know I do laundry and stuff like that, to keep myself out of the cold air," he said.
He's not alone.
In less than a week, Crossroads has seen its overnight requests double. They expect numbers to triple as the weather gets worse.
"I expect that through this early part of the week where it's going to be very cold, that we'll see numbers probably equating to what we had last year which would be 20 to 25 and through last winter we averaged between 25 and 30," said John MacDonald, Vice President of health services at Crossroads.
Many shelters in Rhode Island extend their hours and expand their capacities during the colder months, to try and accommodate more people.
It's a step in the right direction for those who need it most.
"The most we need is a place to sleep, you know because of the cold weather. We're not asking for a miracle, you know because we can't, but they help us out," said Padilla.
Crossroads encourages anyone needing assistance to come in from the cold for food and shelter.
They also work with other assistance centers in the state and provide shuttle transportation to warm beds, if they happen to be full for the night.