From state rep to state 'rassler'?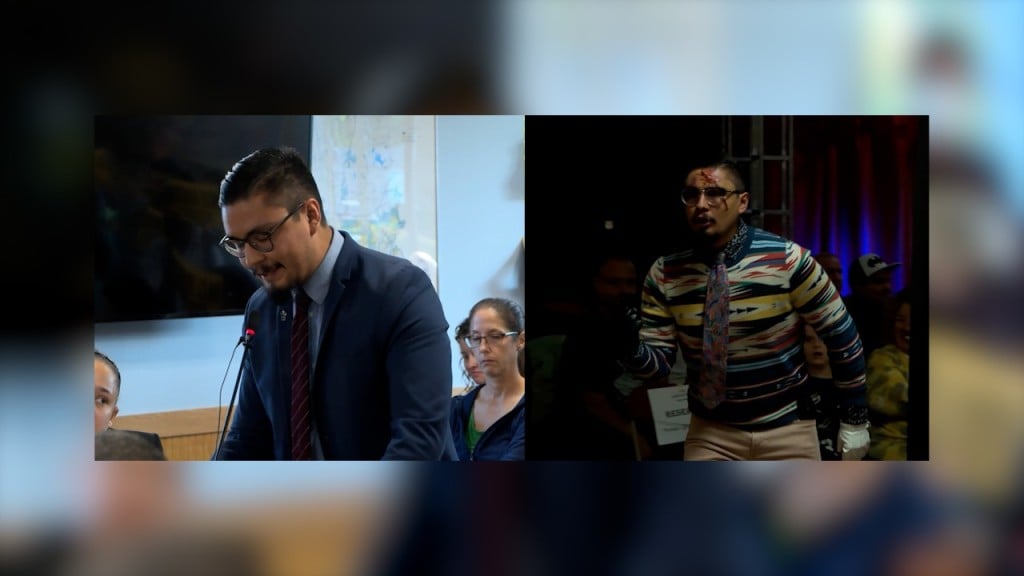 PROVIDENCE, R.I. (WLNE) — Rep. David Morales is currently the youngest member of the Rhode Island state legislature, and now that's not the only unique thing people will know him for.
About once a month, Morales leaves Smith Hill to follow through with one of his favorite hobbies: professional wrestling.
Yes, you read that right. A local state politician performs for a local professional wrestling organization called, "The Renegade Wrestling Alliance."
"The way I orient myself is, I'm going to embody the stereotypes of an egotistic politician because that's what the crowd is expecting," Morales explained.
And he does that very well.  He goes all in and isn't afraid to give the fans what they want.  The fans, in turn, aren't shy about giving it back.
"As far as David Morales, the RWA commissioner goes my sign pretty much says it, he needs to shut up!" longtime wrestling fan Jonathan Snowman told ABC 6 News. "He plays the bad guy manager very, very well."
As a lawmaker, Morales said he focuses on community-based policies. With the RWA, he sees a way to bring that same community together for some family friendly entertainment.
"Tickets are $10 for adults, $5 for kids, but if you come talk to me, I'm always happy to cover the price," Morales said.
One thing is for sure, Morales certainly creates an interesting dilemma for prospective voters. He will be on the ballot, seeking re-election in the upcoming November general election, where as far as we know, that battle will take place at the polls, and not in the ring.