WATCH: Former Gov. Sundlun Funeral Held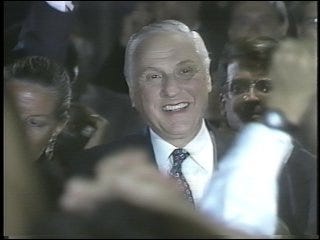 PROVIDENCE, R.I. (AP) – Former Rhode Island Gov. Bruce Sundlun was remembered at a funeral service in Providence as a towering presence.
Rabbi Leslie Gutterman praised the late governor at his funeral Sunday at Temple Beth-El. He is being buried during a private ceremony.
Sundlun, who served two terms as Rhode Island's governor from 1991 to 1995, died Thursday at his Jamestown home. He was 91.
Gutterman remembered Sundlun for his service in World War II, as a businessman and as governor.
He recalled that Sundlun provided a free hospital plane for a sick child in need on the condition that there be no publicity.
Mourners passed through the Statehouse Rotunda on Saturday to pay their respects. The former governor's body was attended by a combined National Guard Honor Guard, including a soldier, airman
and state police officer.
(Copyright 2011 by The Associated Press. All Rights Reserved.)