Funeral services held in honor of Senate Majority Whip Maryellen Goodwin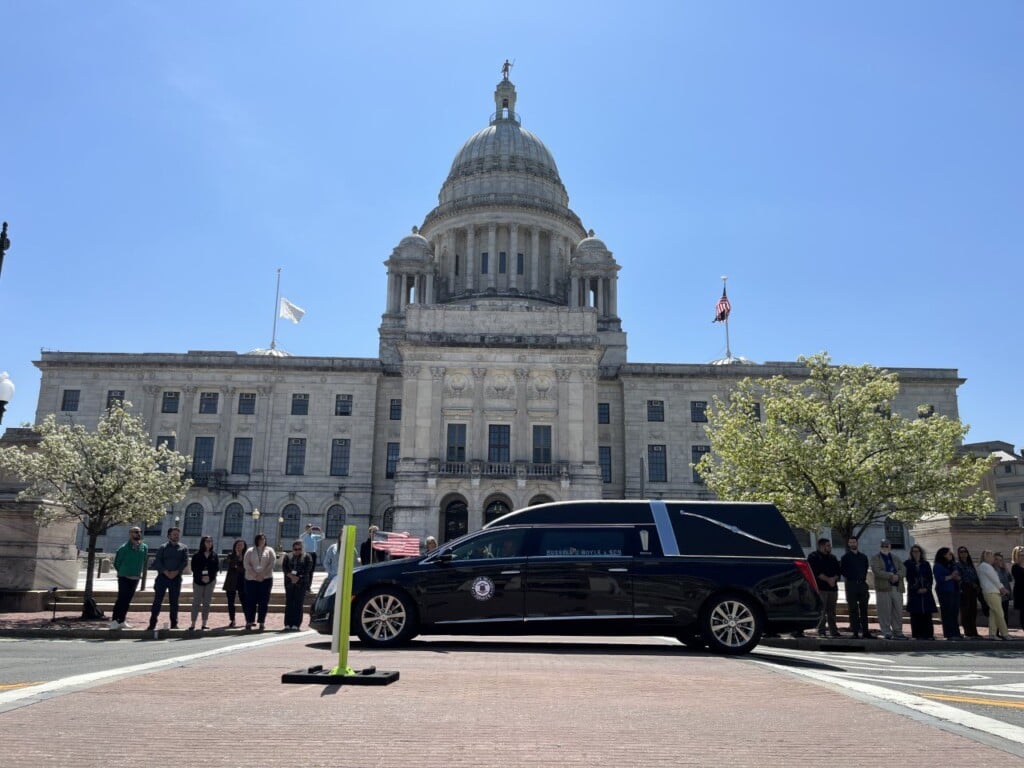 PROVIDENCE, R.I. (WLNE) — Funeral services were held for Senate Majority Whip Maryellen Goodwin on Friday morning.
Loved ones and the State House community gathered for her service at St. Augustine Church in Providence.
A lifelong Rhode Islander, Goodwin passed away after a battle with cancer last weekend. She was 58-years-old.
Her colleagues said she touched the lives many throughout her career.
The Senate rescheduled meetings set for Tuesday to gather to grieve their loss. Members were asked to wear blue — the color of colorectal cancer awareness — in her honor.
Congressman Seth Magaziner honored Goodwin in Washington, D.C. on Wednesday, speaking on the House Floor next to her portrait.
"Senator Goodwin's legacy will live on through the recently passed Maryellen Goodwin Colorectal Cancer Screening Act, which will ensure that all Rhode Islanders receive lifesaving cancer screenings," he said. "Senator Goodwin made a difference, and her efforts made life better for countless Rhode Islanders."
Goodwin was first elected to the Senate in 1986 and was the second longest serving member of the chamber.
She was a graduate of St. Patrick High School and Rhode Island College.