Funeral service today for victim of Providence triple murder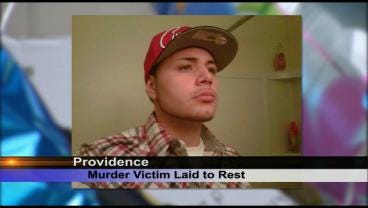 By: Alexandra Cowley
PROVIDENCE, R.I. – Friends and family are remembering a man who was killed in Providence in the city's latest murder. The funeral service for 23-year-old Michael Martin is Today in Cranston. Martin, along with 22-year-old Shemeeka Barros and 22-year-old Damien Colon were shot to death last week at an apartment on General Street. Three children were found inside the apartment unharmed.
Services for Barros were held Friday, and Colon was laid to rest on Saturday.
No arrests have been made in the case.