Fung given go-ahead for talk show hosting gig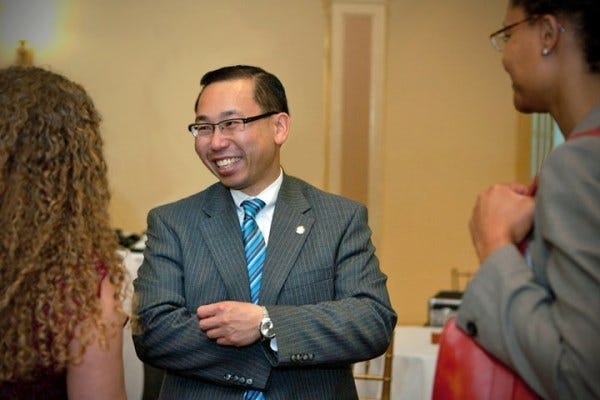 Email: news@abc6.com
Twitter: @ABC6
CRANSTON, R.I. (WLNE) – Cranston Mayor Allan Fung is set to become a fill-in talk show following approval from the Rhode Island Ethics Commission.
The commission voted unanimously Tuesday morning to allow Fung to fill-in as a talk show host on WPRO despite the fact that the city charter does not allow him to hold another paid position while he's in office.
Fung says the idea to take such a position came about naturally as he was speaking with WPRO management about other matters.
"It's certainly exciting for me, and we'll see what happens," said Fung.
But not everyone is on board with Fung's new gig.
Democratic city chairman Michael Sepe, who ran for mayor against Fung in 2016, said Fung needs to concentrate on being a full-time mayor, and that Fung's new role is a publicity stunt.
"This man right here, he doesn't have his eyes on the next election," said Sepe. "He has his eyes on 2022. He wants to run for governor again."
At the Ethics Commission meeting, Fung pledged that he has no intention of running for any office in the foreseeable future, and said his new position will not distract him from his job as mayor.
"This isn't a full-time second job. This isn't going to be the Allan Fung show. I'm just going to be filling in for any host who might be out sick, on vacation," he said.
"I will never relinquish the title of mayor and my responsibilities. The taxpayers are an important part of my life, they have been for the last ten years, and I'm going to finish strong the last year and a half."
Mayor Fung says even while on the radio, he will be on call for the city and can step away at a moments notice.
He also said he will be paid roughly $50 per show that he hosts.
©WLNE-TV / ABC6 2019