Fung overcomes Block in heated Primary race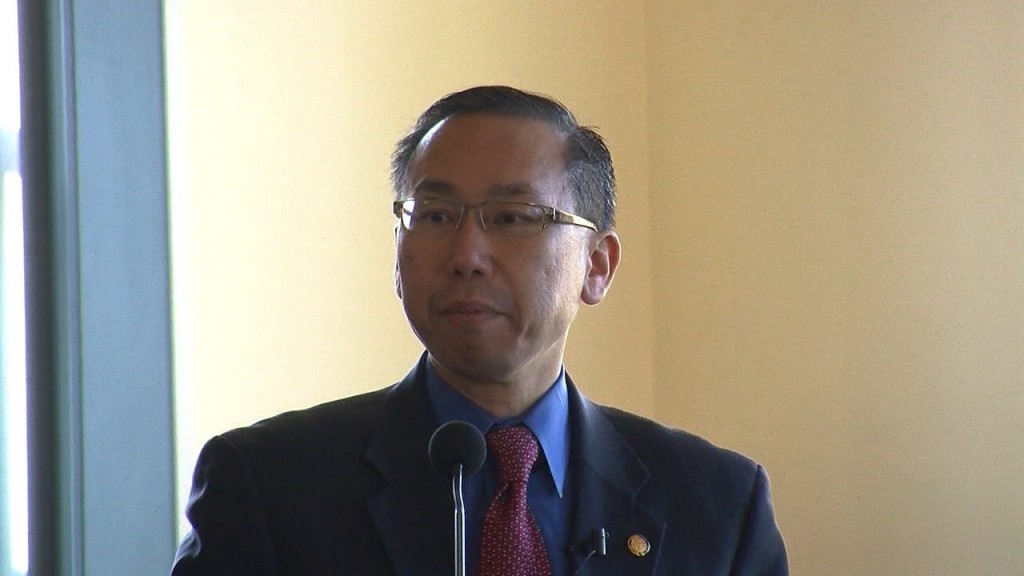 By: Dee DeQuattro
Email: ddequattro@abc6.com
Twitter: @deedequattro
After a long fought campaign, Cranston Mayor Allan Fung has overcome businessman Ken Block in the Republican Gubernatorial Primary.
Fung announced his candidacy in 2013. A few months later businessman Ken Block who ran as a Moderate in 2010 announced that he would run again in 2014 but this time as a Republican causing a heated gubernatorial primary.
Fung received the endorsement of the Republican Party as well as former Presidential Candidate Mitt Romney.
The Cranston Mayor has centered his campaign around his plan to reform taxes by lowering corporate taxes, sales taxes, and the estate tax. He has also called for more transparency in government and for government reforms.
Fung struggled with several issues within the city of Cranston during the campaign, most notably, the police ticketing scandal which led to the retirement of the Police Chief and a State Police investigation. The police ticketing scandal ultimately resolved when Fung tapped Lt. Col. Michael Winquist of the State Police to take over the department.
The Fung and Block primary got extremely heated at times with supporters of both candidates getting vicious on social media. The candidates took the gloves off early on in the race and Block hammered Fung claiming he mismanaged the Cranston Police Department. Fung responded by questioning Block's experience and qualifications for the office.
Some of the race centered on which candidate was a better Republican. The Block Campaign questioned Fung's conservative values noting that as a lobbyist he donated to Democratic Senate President Harry Reid. Fung challenged Block for his vocal support of President Obama and his healthcare overhaul. Block responded by saying that he "bought what Obama was selling" but he now knows he was wrong. Fung also took aim at Block for switching parties to run for governor and not be a "true Republican." Block stressed that he was dedicated to the party.
In the final weeks before the election the two candidates faced off in several debates including on ABC6. The race appeared too close to call but in the end Fung prevailed over Block and will now face off in the November 4 election against the winner of the Democratic Primary.
Fung grew up in Providence and graduated from Classical High School and attended Rhode Island College. He went on to get a law degree from Suffolk University. He then worked as in associate in a law firm and later as a special assistant attorney general for Rhode Island.