Gabby Giffords meets fellow gun violence survivors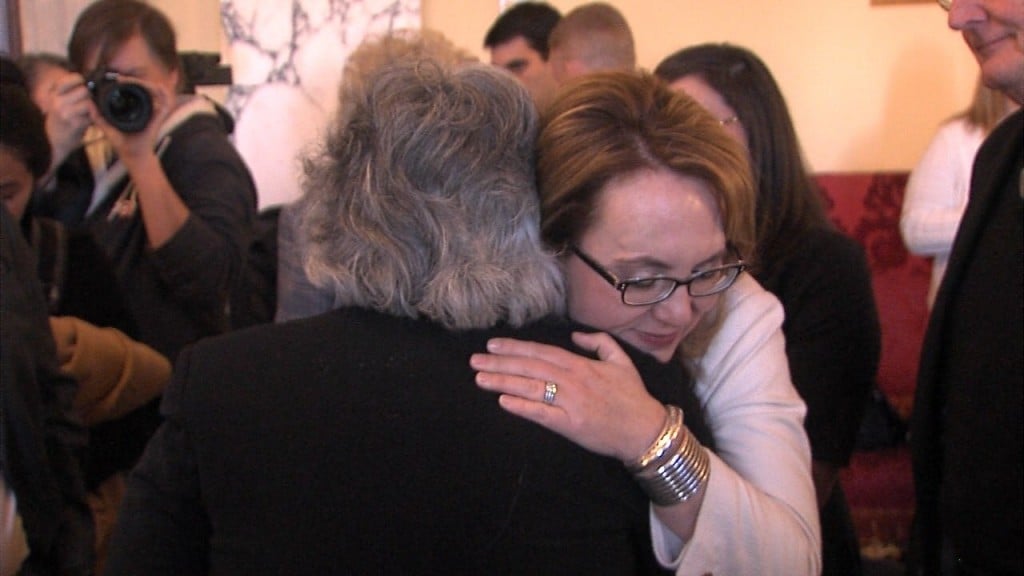 PROVIDENCE, R.I. (WLNE) — Theresa Moretti lost her six–year–old grandson in the Sandy Hook Elementary School shooting.
"You get up every day and you put one foot in front of the other," said the Cranston resident. "The pain never goes away. It is with you every single day. Every time there's a mass shooting I go right back to that day. You just can't imagine. That's why I felt a kinship with some of the people here."
People like former Congresswoman Gabby Giffords, the guest of honor at a State House roundtable discussion. She gave other gun violence survivors and leaders words of encouragement.
"Fight, fight, fight," Giffords said. "Be bold. Be courageous. The nation's counting on you."
The fight is a tough one.
State Police Col. Manni says it's about overcoming distrust on both sides.
"I believe in the Second Amendment, I'm a career law enforcement officer, I shoot semi–competitively, so I believe in firearms ownership," he said. "But as a career law enforcement officer, I've seen the bad side of firearms."
Manni points to efforts like banning 3D printed guns as common sense safety legislation.
"No one's saying anything we do is going to solve the problem 100% of the time," he said. "It's about minimizing the chance of a criminal getting a firearm."
Myra Latimer lost her son to gun violence, and she says discussing solutions at the roundtable here is giving a renewed sense of hope to her family.
"I'm raising my son's daughter," said the Providence resident. "So I want her to see that, 'Even though I lost my dad, my grandmother is here for me. She's making sure I do okay."
© WLNE-TV / ABC6 2020