Gag order rejected in Hernandez double murder case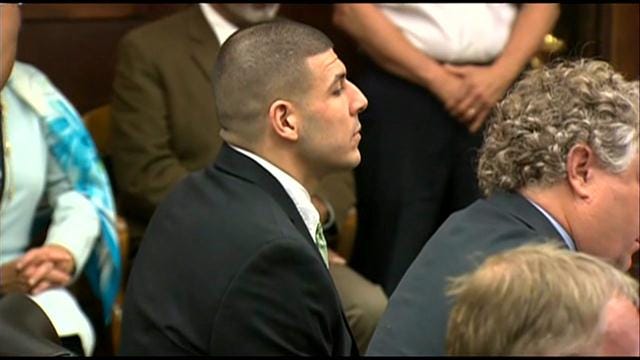 By The Associated Press
BOSTON (AP) _ A Boston judge has rejected a request for a gag order in the double murder case against former New England Patriots player Aaron Hernandez.
Lawyers for Hernandez asked for the gag order last week, saying they are concerned Hernandez cannot get a fair trial because of extensive media coverage of the 2012 killings of two men in Boston and a separate 2013 killing in Bristol County.
Prosecutors opposed the request, calling it "unreasonable" and "unwarranted."
In his ruling Tuesday, Judge Jeffrey Locke said he found no evidence that Suffolk County prosecutors had violated ethical rules and saw no need for a gag order.
Hernandez has pleaded not guilty to killing Daniel de Abreu and Safiro Furtado after a chance encounter at a Boston nightclub. He has also pleaded not guilty in the killing of semi-pro football player Odin Lloyd.
(C) The Associated Press