Game planning for Black Friday shopping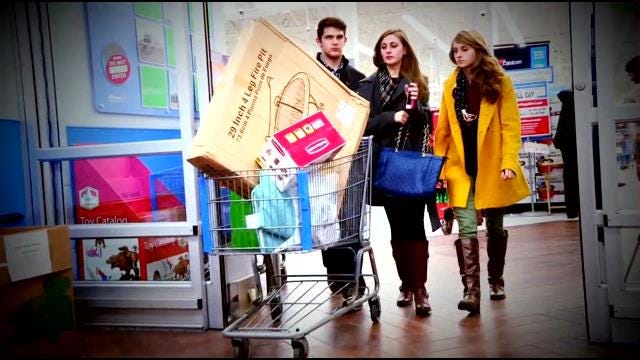 By: News Staff
@abc6
Reporting by: Melissa Randall
Bargain hunters seeking the best deals will soon be heading out for a little Black Friday shopping. But before you leave the house, experts suggest you do your homework.
"The best plan is to get a jump start," said Kristin Regine, a professor at Johnson and Wales University School of Business.
That means coming through those ads and going on-line to find out more about the products you're interested in. There are deals to be had on just about anything, but experts say this year, what people really want, is tech!
"They're very similar trends to last year to be honest– but we're seeing better versions of those products," said Diana Santurri, a professor at the Johnson and Wales University School of Engineering and Design.
Erik Rego, a Best Buy Blue Shirt at the Warwick, RI store gave ABC6 News a look at some of the hottest gifts that are sure to be on wish lists. They included the Occulus virtual reality device, Apple watches, and Phillip's Hue Lights.
Consumers plan to spend an average of $935 dollars this holiday season, according to the National Retail Federation. Still, with many are hoping to save where they can we wanted to know if there's really a difference when it comes to name brand vs. knock off?
"The lowest price is not going to offer the best value. The highest price also may not offer the best value, so you have to look for the in between," explained Santurri.
Something else to keep in mind while shopping: read the fine print on any door buster ads. Some have limited quantities, so getting in line early is a must. Regine also says it's also important to ask what the options are, if an item needs to be brought back.
"There's no one holiday return policy for every retailer. They are all individual and unique," she said.
If Black Friday is not your thing, there's still small business Saturday and cyber Monday to look forward to. Happy shopping!
© WLNE-TV 2016