Gary Balletto III set to make professional boxing debut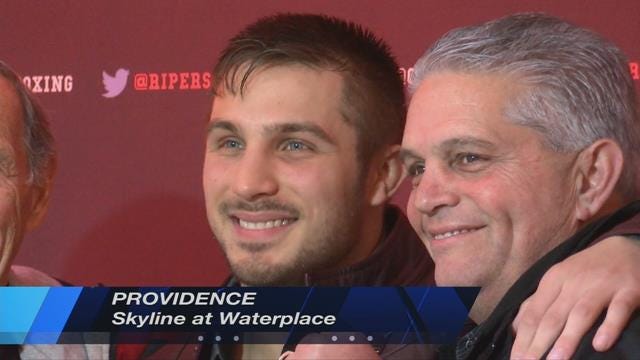 PROVIDENCE, R.I. (WLNE) – The son of a well known boxing champion will soon begin his career in the ring.
In less than two weeks, Gary Balletto III will make his professional boxing debut at Twin River in Lincoln.
Balletto is the son of Gary "Tiger" Balletto who won three lightweight titles. He was paralyzed in a backyard accident 6 years ago and is now a champion for people living with some form of paralysis.
Young Balletto said he's thrilled to be fighting at home but most of all, he wants people to know what motivates him.
"I love my wife, I love my son," Balletto said. "Without them, they give me the drive I need. They give me the motivation to get my butt off the couch and show up so that's important."
Balletto is scheduled to fight on Saturday Nov. 23.
Before that catch ABC6 News Anchor John DeLuca's story on the Ballettos and the career change for young Gary.
"Like Father Like Son" airs Nov. 21 at 11 p.m..