Gas prices continue to rise
RI prices up 2 cents; Nationally prices over a dollar more than this time last year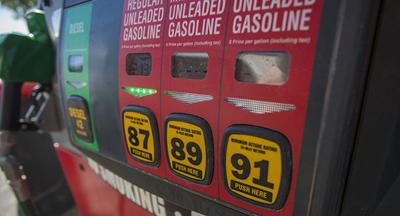 PROVIDENCE, RI (WLNE) – Get ready to spend even more at the pump.
Crude oil prices hit $70 per barrel Sunday.  That's the first time they have crossed that threshold in nearly 3 years.
In Rhode Island, the average price of a gallon of gas is only up 2 cents from last week, averaging now $2.96 a gallon. That is actually 9 cents lower than the national average.
"Since April, we've seen a steady rise in demand for gasoline with more people commuting to the office and taking to the roads for vacation," said Lloyd Albert, Senior Vice President of Public and Government Affairs for AAA Northeast.
The national average price for a gallon of gas is $3.05. That's over a dollar more than this time last year.