Gas prices decline, as omicron cases surge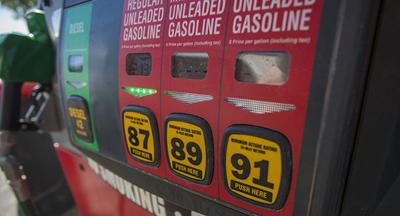 PROVIDENCE, R.I. (WLNE)- Gas prices in Providence have fallen 6.4 cents per gallon overall in the past month, according to GasBuddy.
Within the past week, gas prices have fallen 1.6 cents per gallon in the city.
The cheapest gas in the Ocean State is priced at $3.15 per gallon, while the most expensive is $3.65 per gallon.
"For yet another week, average gasoline prices continue to fall as omicron cases surge, leading oil demand, and thus oil prices, to stall. The decline in gas prices will likely continue until new Covid cases slow down," according to said Patrick De Haan, head of petroleum analysis for GasBuddy.
"With gas prices very likely to continue declining this week in most states, we may see Christmas gas prices fall just under their all-time high on the holiday, which was $3.26 in 2013."