Gas Prices Hitting Rhode Islanders Where It Hurts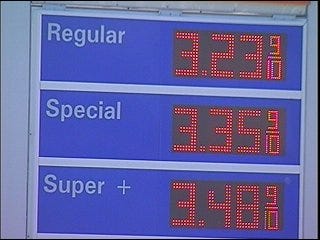 Steadily-increasing gas prices are hitting Rhode Islanders where it hurts – in the wallet.
Prices inched up to $3.21 per gallon for a gallon of regular unleaded gasoline in Rhode Island this week. That's six cents above the national average and 51 cents higher than the price was at this time last year.
Locals are taking up carpooling or otherwise cutting down on the amount of time they spend on the road. Other options include trying to rely more on public transportation like buses, or even more dramatic options, like buying a new, more fuel-efficient car.
ABC6 Reporter John Guice has more in tonight's Voice of the People report.