Gas tax suspension lasting into winter in CT and NY, as similar proposal in RI sits dormant as gas nears $5 a gallon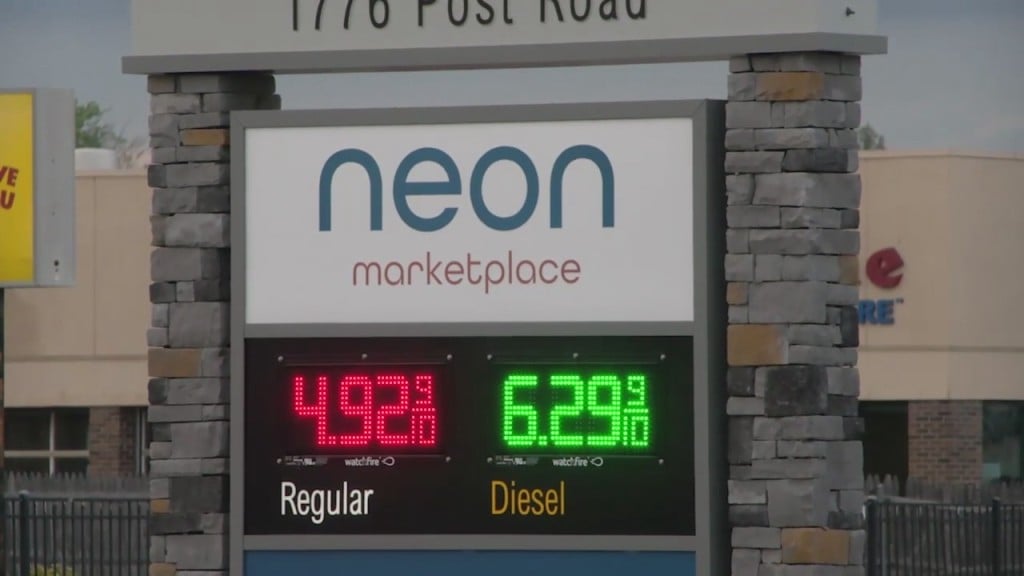 WARWICK, R.I. (WLNE) — Rhode Island drivers continue to get bad news. Gas prices on average across the state have jumped 6 cents just in the last day, and 63 cents in the last month.
According to Triple A, the average price per gallon now sits at $4.83.
In the State House, lawmakers are looking at a gas tax suspension bill that would reduce the price per gallon by roughly 35 cents. The bill was heard in the House last month, but has yet to be brought forward for a committee vote. A similar bill has been introduced in the Senate, but has yet to be heard.
"Rhode Islanders are suffering the inflation from the printing of ARPA money, they should enjoy the benefits of it," said House Minority Leader Blake Filippi. "The benefits of it would be reducing our gas tax to provide some relief with this money that is just sitting in the bank."
Rhode Islanders filling up Friday night we spoke to were in favor of any break they could get at the pump.
"I mean that's huge, I'm a single mom of four, so saving 35 cents a gallon is huge, it makes a big difference for us," one mother told ABC 6 News.
"Any amount can really make a difference, especially when it's this high," expressed another driver.
Neighboring states like New York and Connecticut have suspended their gas tax; with New York's suspension in effect for the rest of the year and Connecticut's until Dec. 1
Filippi said now it's Rhode Island's turn to give some relief at the pumps and he is calling for state leaders to take action.
"A failure to take proactive action is why we are first in, last out every time, there's an economic hiccup," said the Minority Leader.  "It's because of policies that our government has enacted that they are failing to enact now about the gas tax and providing relief to people," he said.
Some concerns have been brought up by stop officials, including RIDOT Director Peter Alviti, who said in written testimony last month if the state loss that tax money it could hamper state infrastructure projects.
"Without matching funds which are appropriated for the Department within the Governor's budget, we would not be able to continue our mission of rebuilding and strengthening our infrastructure," he wrote.
Proponents of the bill have argued that the state could fill in the gap for the loss revenue with either ARPA funds or some of the state's nearly $1 billion budget surplus.
ABC 6 News asked a spokesman for House Speaker Joe Shekarchi if the gas tax suspension could be included in this year's budget and he said the budget has not been finalized and (the proposal) is still under consideration.
We also reached out to Gov. Dan McKee, but did not get a response.