Gemma Makes Bid for Kennedy Seat Official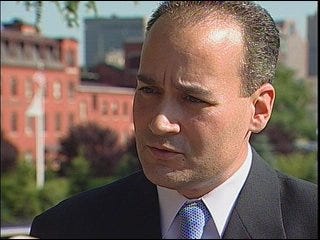 PROVIDENCE, R.I. (AP) – A fourth Democrat has jumped into the Congressional race to fill the seat being vacated by Rep. Patrick Kennedy.
Businessman Anthony Gemma calls himself a "non-politican" who's joining the race because people feel disengaged from the political process.
In a campaign announcement Tuesday at the Providence Place mall, Gemma discussed few specific policy positions but said he would form work groups of citizens and others to come up with policy
ideas.
The first policy announcement later this month will focus on jobs.
Gemma has put $200,000 of his own money into the campaign and says he's willing to put in more.
His top competitor, Providence Mayor David Cicilline, has far more money in his campaign coffers.
Other Democratic candidates include Bill Lynch, former chair of the state Democratic party, and state Rep. David Segal.

(Copyright 2010 by The Associated Press. All Rights Reserved.)