General Mills issues recall for certain all-purpose flour products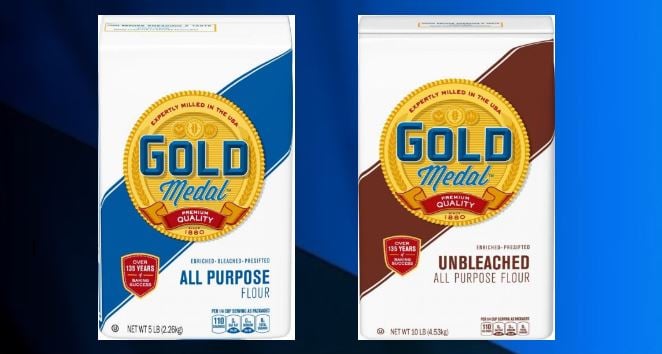 PROVIDENCE, R.I. (WLNE) — The Rhode Island Department of Health is advising consumers after General Mills issued recalls for all-purpose flour products.
The Department of Health said General Mills branded two, five and 10-pound bags of their Gold Medal unbleached and bleached all-purpose flour are being recalled after salmonella infantis was discovered in a sample of the five-pound bag product.
Healthy people infected with salmonella infantis often experience nausea, diarrhea, fever, and abdominal pains that can develop between six hours and six days after infection, according to the Department of Health.
The affected products have "use by" dates of March 27, 2024 and March 28, 2024.
The Department of Health also advised consumers to check their pantries and dispose of any products that may be affected and contact General Mills consumer relations at 1-800-230-8103.
More information regarding this recall can be found here.