George Heath honored for heroism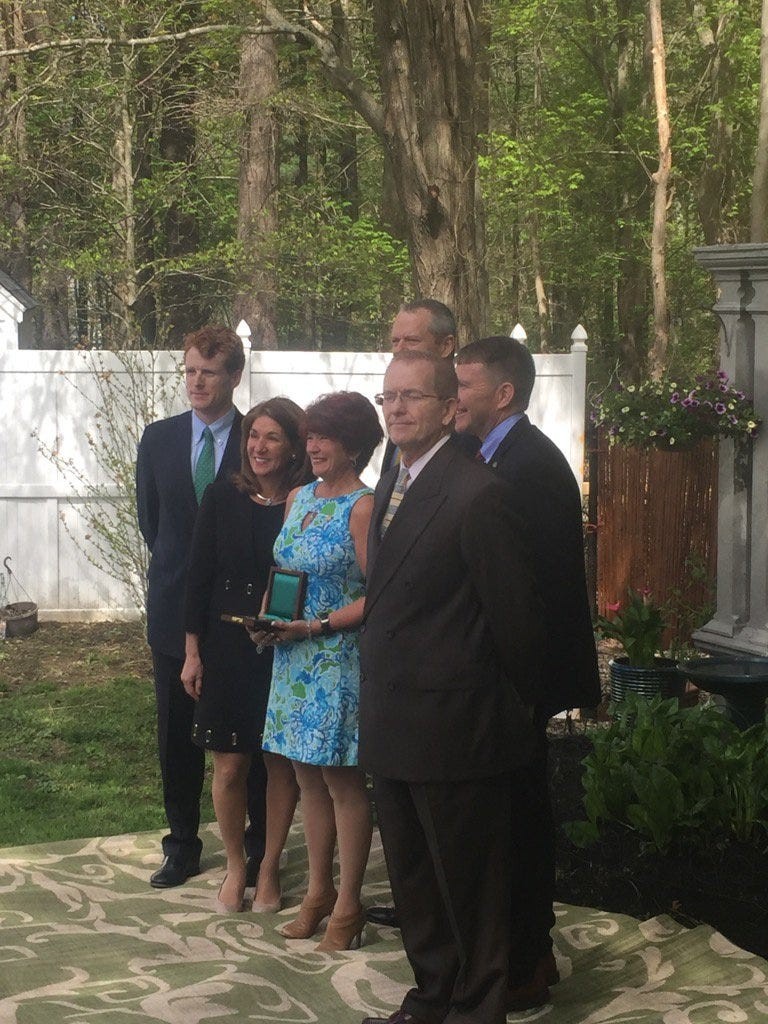 By: News Staff
Email: news@abc6.com
Twitter: @ABC6
TAUNTON, Mass. (WLNE) —
Rosemary Heath smiled through her tears as she accepted the Carnegie Hero Fund Commission Medal for her husband George Heath's unfathomable bravery last May. Wednesday marked the one year anniversary of the Taunton stabbing rampage that left three people including the attacker dead.
"We can't look at this day and not think of all the people that stood up, all the people that did what they were supposed to do," said Heath.
The 56–year–old teacher didn't think twice about springing into action when a knife wielding Arthur Darosa burst into the Bertucci's at the Silver City Galleria. The decision to put himself between a pregnant waitress and that knife would be the last one he would ever make.
"I miss my husband standing behind me as I was at the stove, cooking dinner and he would come up and put his hand on the lower part of my back and say 'honey it smells so good, what are you making?' That little thing is the thing I miss the most," said Heath.
Emotions were running high as people spoke of George's remarkable selflessness during the ceremony Wednesday. It was held at the Heath's Taunton home, the same place where George and Rosemary were married. The Governor got a bit choked up as he talked about the George's unwavering decision.
"Think about that for a moment, it's hard to imagine and more terrifying and harrowing scene that unfolded that day," said Governor Charlie Baker.
Many heroes emerged that day including Sheriff's's Deputy James Creed. The off–duty officer, who Rosemary now considers like family, killed Darosa and ended the rampage. Creed stood alongside Rosemary during the ceremony honoring George.
"I would not be there if he wasn't in that restaurant that day saving my life. So I try to live my life to make my husband proud and make Jim proud. And, I hope I've done that," said Heath.
Rosemary is asking everyone to perform random acts of kindness in memory of all those affected by the tragedy.
The other victim to die that day was grandmother Patricia Slavin. Kathleen Slavin, who survived the attack says it's been a very difficult year. She says that not a day goes by that she doesn't think of her mom. She does want to thank everyone for all the support she's received, and says all things considered she is doing well.
Rosemary Heath addressing media -one year after her husband was killed- She is accepting heroism award on his behalf https://t.co/EYXvSN3PNj

— Samantha Fenlon (@SFenlonABC6) May 10, 2017
©WLNE-TV / ABC6 2017